Still Spotlight: Uju Iloka
Posted: February 28, 2017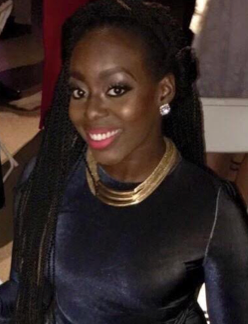 When Uju Iloka, PT, '18, was in high school, a close friend was in a serious car accident. When Iloka saw his condition, she worried he would never walk again.
But just a few weeks later, he was on crutches. Not long after that, he could walk without assistance. He attributed his speedy recovery to physical therapy.
Iloka had always been interested in healthcare, and was eager to learn more about the discipline that helped her friend regain his health and mobility. After doing some research and observing physical therapists, she decided to pursue a career in the field.
Once Iloka completed her undergraduate degree at Montclair State University in 2014, she began to explore graduate programs in physical therapy. She decided to attend A.T. Still University's Arizona School of Heath Sciences (ATSU-ASHS) because of its emphasis on treating the patient as a whole person.
"I love that ATSU-ASHS is focused on whole person healthcare," says Iloka. "We're not just focusing on a body part, but on the body, mind, and spirit. It's very holistic, and that's important to me."
Iloka is now in her second year at ATSU-ASHS. She has participated in several organizations at the school, including the Student Physical Therapy Association. On the weekends, she works with a patient who has Parkinson's disease.
This year, Iloka was elected president of ATSU's Black Student Association. Her family has roots in Nigeria, and she is passionate about supporting diversity on campus and in healthcare professions.
With so much going on, Iloka makes a conscious effort to maintain balance in her life. She keeps her agenda organized, sets self-imposed deadlines, and makes time for the things she enjoys.
"I make sure I have time to come home and watch a movie or go out with my friends on the weekend. I make time for things I want to do so it's not just school, school, school," she says.
After graduation, Iloka plans to work in the specialized field of women's health. Thanks to her education at ATSU, she is confident she will be prepared for anything.
"ATSU has exposed us to every niche," she says. "Many schools don't do that. Whatever I do, I'll feel confident that I've had exposure."