Still Spotlight: Brian Amenta
Posted: April 30, 2018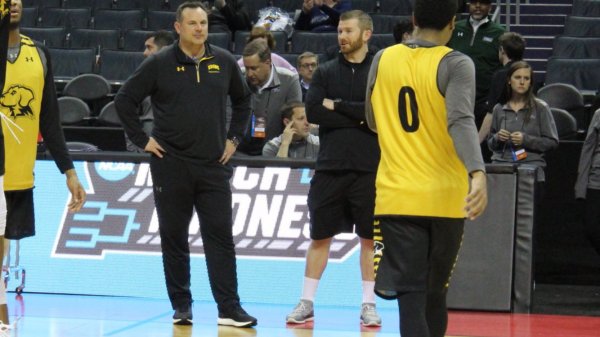 Last month, University of Maryland Baltimore County's (UMBC) men's basketball team made history by defeating University of Virginia in the NCAA tournament. It was the first time in the history of March Madness that a No. 16 seeded team had bested the top-ranked team in the region. Behind the scenes, Brian Amenta, MS, '18, a kinesiology student at A.T. Still University's College of Graduate Health Studies (ATSU-CGHS), has been preparing the team for success.
As UMBC's director of strength and conditioning, Amenta oversees physical preparation for all varsity sports, including the now-famous men's basketball team. In addition to designing strength and conditioning sessions for players, he provides education on behavior modification for nutrition, sleep, and stress management.
"I'm currently living out one of my big career goals," says Amenta. "It's been a dream of mine to be a director at the Division I level."
During the tournament, Amenta was responsible for helping the team warm up and cool down. He also designed workouts for athletes who were returning to play after recovering from an injury. While Amenta played an important role during the tournament, preparation for UMBC's historic victory began months before the game.
"The majority of my work definitely goes in a long time before the NCAA tournament," he says.
Amenta is grateful that his education at ATSU-CGHS has prepared him for success in a competitive field.
"ATSU was really great for me because the curriculum is based in movement," he says. "The professors are real-world practitioners. The program gives you the freedom to dive deep in certain areas and learn knowledge that you can apply tomorrow."
Nothing could have prepared him for being a part of UMBC's history-making performance in the NCAA tournament, however.
"It was a wild ride," he says. "It was the first time I've ever been a part of something like that. I'll definitely remember it for the rest of my life."
Check out Amenta's video interview!