Still Spotlight: Becky McArthur
Posted: April 20, 2017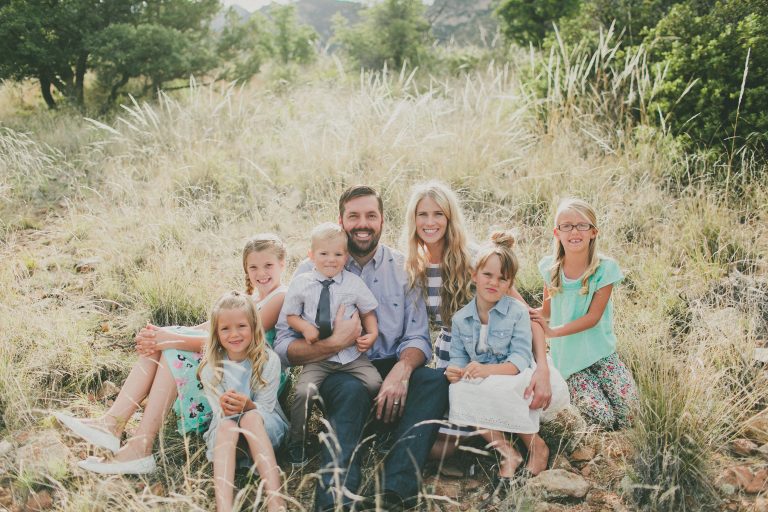 The first year of dental school is tough. It's tougher as a parent. Becky McArthur, D1, a first-year student at A.T. Still University's Arizona School of Dentistry & Oral Health (ATSU-ASDOH), is pursuing her dream of becoming a dentist while raising five children under the age of 12.
"I like to be really busy," says McArthur. "I love being a mom, but I always felt like there was something more for me to do."
McArthur grew up in a very traditional family, and had always imagined she would be a stay-at-home mom. However, after losing her father and her mother-in-law to cancer a few years ago, McArthur decided she was ready for a change. With four of five children in school, she finally had time to do something for herself.
Nurturing by nature, McArthur was drawn to the health professions. She considered careers that would be professionally fulfilling and flexible enough to maintain her busy family life. Her father had been a dentist, and she admired that he used this skill set to help people in need. With her family's encouragement, she decided to go to dental school.
"As a dentist, I can be a mom, but do something that makes me feel validated as a person and gives me the gratification of helping other people," she says.
McArthur's brother, a student at ATSU-ASDOH, invited her to the school's annual service event, Give Kids A Smile. After just one day on campus, McArthur knew it was the perfect fit.
"I loved everything about it," she says. "It's all about the people. Administration is actually rooting for the students. There are so many resources at our fingertips. I had to go to this school."
Despite her enthusiasm, McArthur's first year at ATSU-ASDOH has been challenging. After sleepless nights spent caring for a sick child, she struggles through morning classes. After long days of studying, she makes dinner and helps her children with their homework. Often, she is still working on her own homework long after they have gone to bed.
McArthur has learned to appreciate the skills she developed as a stay-at-home mom. "When I was home with five kids, I had to juggle a ton of things at once and maintain my sanity. I learned patience, multitasking, and time management. The work ethic I developed has really helped me succeed in school, while still being a good mom." 
For McArthur, the hardest thing about balancing school and family life has been learning to cut herself some slack. "I have to take care of myself, or I won't be able to take care of my family," she says. "I make time for bubble baths and keep a stash of chocolate in my backpack for emergencies."
As a student herself, McArthur is proud of the example she is setting for her children. "It's been so good for my kids to see me go through this," she says. "They see my study habits, and they take their classes more seriously. As a parent, I'm creating their reality. I'm showing them that life isn't always easy, and you have to work hard for the things you really want."
Despite the hectic schedule, McArthur remains committed to her dental education. "My family is my priority, but school is right up there. I'm not just going to get through it; I'm going to do it well."