Still Living the Mission: Brandon Abbott
Posted: February 27, 2017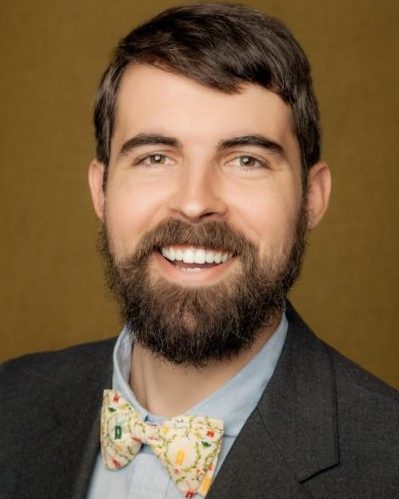 Brandon Abbott, DO, '11, MPH, is a testament to A.T. Still University's (ATSU) commitment to community health. He practices in Flagstaff, Arizona, where he has embraced the University's mission to provide accessible healthcare to underserved populations.
While earning his doctor of osteopathic medicine degree at ATSU's School of Osteopathic Medicine in Arizona (ATSU-SOMA), Dr. Abbott was assigned to clinical rotations at North Country HealthCare, a community health center (CHC) in Flagstaff. Over the course of three years working in the community, Dr. Abbott gained an understanding of the culture and environment, as well as his patient's medical needs.
Although Dr. Abbott completed his residency in Buffalo, New York, he decided to return to Flagstaff to practice. He attributes this decision to his experience as a medical student at ATSU-SOMA.
"I found that the school's mission is really effective," said Dr. Abbott. "Had I not had the formative experience of working at a CHC as a student and being embedded in a CHC setting, I wouldn't have returned here to practice."
Flagstaff is a college town in rural northern Arizona, intersected by a railroad and the famous U.S. Route 66. Due to its history and geography, as well as a thriving tourism industry, the city has a large transient population. Because of its proximity to several tribal communities, many residents are of American Indian heritage.
For Flagstaff's uninsured and underinsured, it can be difficult to access quality healthcare. Fortunately, Dr. Abbott and his team are working to address this need by creating a residency program at North Country HealthCare. Their goal is to increase physician retention by bridging the gap between medical school, residency, and practice.
"Training in the same place you practice allows you to embed yourself in the community and better understand what your patients value and how they make their decisions about healthcare," said Dr. Abbott. "To carry that over from where you're trained into practice is very valuable. We hope to keep doctors here for their residency. If they leave, we risk losing them forever."
North Country HealthCare plans to continue working with ATSU-SOMA to recruit and retain physicians committed to serving the underserved. "We see it as a strong applicant pool, and the mission aligns perfectly with the goals of our program," said Dr. Abbott.