Still Living the ATSU Mission: Vince Placido
Posted: October 23, 2018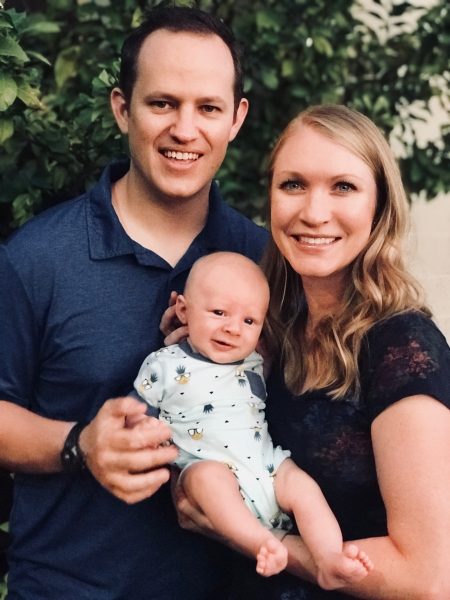 A.T. Still University's School of Osteopathic Medicine in Arizona (ATSU-SOMA) alumnus Vince Placido, DO, '13 is a child psychiatrist at Adelante Healthcare in Mesa, Arizona. He works with an innovative program at Adelante integrating behavioral health and primary care.
As a physician at a community health center, Dr. Placido is committed to carrying out ATSU's mission to serve the underserved. In fact, it's what drew him to ATSU, as well as Adelante.
"I wanted to do something meaningful that would allow me to give back to the community," he says. "ATSU-SOMA had that focus, and that was important to me."
"At Adelante, the patient is the most important thing," he adds. "Doing what's best for the patient is what drives all of the decisions."
Adelante's behavioral health program is led by another ATSU-SOMA alumnus, Danny McClure, DO, '13. Dr. McClure invited Dr. Placido to be a part of the program in its early stages. In fact, Dr. Placido will be Adelante's first child and adolescent psychiatrist.
"It will be really exciting to see how it all works out and to get to be part of creating something new at Adelante," he says.
In addition to a new job, Dr. Placido recently took on another important title: Dad. He and his wife welcomed their first child this year.
Personally and professionally, it has been an eventful year for Dr. Placido, but he is unwavering in his passion for helping others, and is excited to begin his career as a mental healthcare provider.
"You have the opportunity to be in someone's life at a difficult time," he says. "Being able to be there for someone in that moment is really special, and you hope that whatever you're doing is making a difference for that person."