Spring 2018 Missouri branch library updates
Posted: May 16, 2018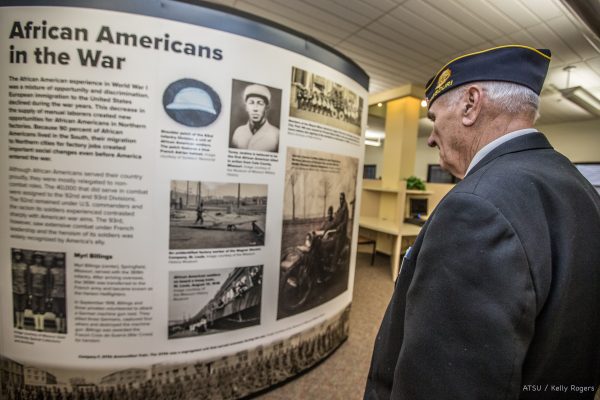 Despite the fluctuating weather in Missouri, our A.T. Still University-Kirksville College of Osteopathic Medicine (ATSU-KCOM) students returned from spring break and have been hard at work looking forward to their summer vacation. Several will be staying around campus to study for their boards.
At the end of November, the library purchased a new 3D F170 Stratasys printer and SCA 1200 HT cleaning apparatus. Since then our campus has printed a total of 581 models. We have completed special 3D prints for the Still Research Institute, Anatomy department, Museum and Spark Tank contestant projects. Funding for this purchase was provided by University President Strategic Planning funds and library's endowment monies.
We are enjoying a new TV to post library events information and a charging station for iPhone, Android, iPad.
The "Missouri and the Great War" exhibit has been well received with over 100 people stopping by to view it. Our next three National Library of Medicine exhibits are "Confronting Violence, Improving Women's Lives," "Fire and Freedom, Food and Enslavement George Washington," and "George Washington & Medicine."
Enjoy the weather because it will be steamy and hot before we know it here in Missouri!
by Jean Sidwell, MLIS, director of the Missouri branch library, liaison librarian to ATSU-KCOM