Special Thanks
Posted: June 5, 2014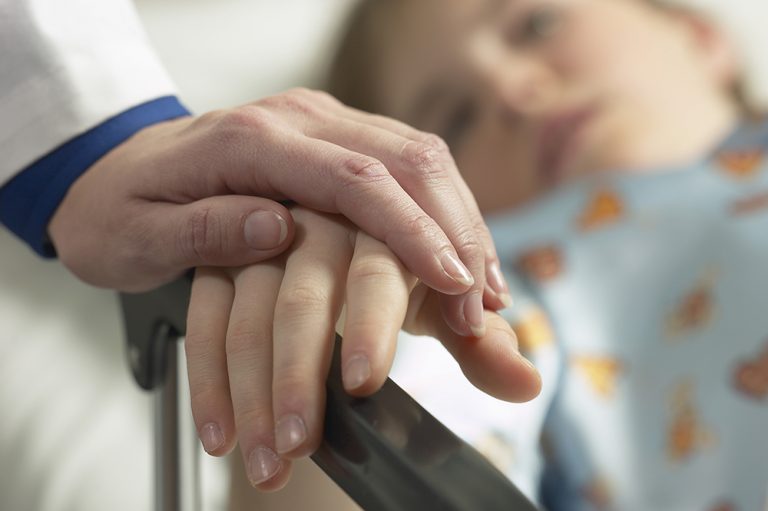 On behalf of the Athletic Training program, we would like to extend a special thank you to the several professionals that volunteered their time and efforts to share their expertise with the Athletic Training program. At some time throughout the past year, the following individuals visited the ATSU-Mesa campus to disseminate their knowledge on selected topics, interact with students, and discuss the impact of their topic on the profession, and those working within the field. Their participation in these seminars encouraged students to practice in an evidence-based manner, and allowed students to make personal connections with some of the leading authorities in various areas of athletic training.


Dr. Brendon McDermott, Ph.D., ATC
Dr. Brendon McDermott is a recognized expert in the areas of heat illness and hydration. He currently serves as an Assistant Professor of Kinesiology in the Athletic Training Education Program at the University of Arkansas and is on the Medical and Science Advisory Board of the Korey Stringer Institute. Dr. McDermott received his Bachelor of Science degree in Athletic Training from Northwestern University, going on to complete his Master's degree in Kinesiology at Indiana University and Doctorate in Exercise Science at the University of Connecticut.
Dr. McDermott's professional experience began at Bloomington High School South in Indiana. He served as Head Athletic Trainer for one year while also functioning as Sports Medicine Director of the Memorial Day Classic AAU Basketball Tournament. Following his position at Bloomington High School South, Dr. McDermott began working at King's College in Wilkes-Barre, PA, where he spent four years as Assistant Clinical Professor and Assistant Athletic Trainer. He then went on to complete his Doctorate at the University of Connecticut while also serving as a laboratory instructor and research assistant. The focus of Dr. McDermott's degree was in exercise science with a research focus on thermal physiology, hydration and exertional heat stroke. After completing his doctorate, Dr. McDermott assumed the positions of Assistant Professor, Clinical Coordinator, Assistant Athletic Trainer, and Co-Director of Applied Physiology Laboratory at the University of Tennessee at Chattanooga. In addition to his numerous positions, Dr. McDermott also performed thermal-physiology research and contributed to multiple publications.
Dr. McDermott has presented both locally and nationally on issues related to heat illness and hydration, specifically to proper cooling and rehydrating techniques. He has been the recipient of various different grants for his research regarding these issues and published numerous articles relating to the effectiveness of different techniques and analysis of current recommended treatments. More recently, Dr. McDermott has contributed to the development of best practice recommendations for the prevention of sudden death in athletics for the Inter-Association Task Force and NATA, and return to play guidelines following heat illness for the American College of Sports Medicine.



Mr. Richard T. Ball, Esq.
Mr. Richard Ball is a Licensed Attorney within the State of Arizona, consultant and expert witness in the field of sports safety and risk management. He received his Law degree from the University of Arizona. Mr. Ball has provided consulting services to numerous school districts in many states, with many of the cases involving catastrophic brain and spinal cord injuries. He also serves as Executive Consultant to the AzATA, where one of his many duties is providing legal counsel to the Board of Directors. The AzATA has awarded Mr. Ball with the Lifetime Achievement Award, and he is also an Honorary NATA Member. Mr. Ball provided clarity into common issues regarding legal duty in athletic training during his presentation, identifying common problems such as regulatory sanctions and professional negligence lawsuits and addressing steps to prevent litigation.
Dr. Javier Cárdenas, MD

Dr. Javier Cárdenas is Director of both the Barrow Neurological Institute and B.R.A.I.N.S. (Barrow Resource for Acquired Injury to the Nervous System) Clinic, and a neurologist with special training in pediatric neurology at St. Joseph's Hospital and Medical Center. Dr. Cárdenas' extensive background includes receiving his Bachelor of Art degree in Education from Arizona State University, medical degree in Neurology from the University of Arizona College of Medicine, and a residency in Pediatrics at St. Joseph's Hospital and Medical Center. His efforts toward educating students about the risks of concussion are demonstrated in two nationally known projects for which he is primarily responsible; Barrow BrainBook, and most
recently, Barrow BrainBall, which is an online or mobile video game that teaches kids about the risk of concussion through play. Dr. Cárdenas serves as the Chair of the Arizona Interscholastic Association's Sports Medicine Advisory Committee, which is responsible for advising the AIA on matters of student athlete health and safety. He also serves as a consulting neurologist for both the Arizona State Sun Devils Football Team and for the Arizona Cardinals Football Club. Dr. Cárdenas present various case studies on spinal cord and traumatic brain injuries, providing preparation strategies and recommendations for management of catastrophic injuries.


Dr. Craig Phelps, D.O., FAOASM
The Athletic Training faculty and students would like to thank A.T. Still University President, Craig Phelps, DO, FAOASM for guest speaking with the AT class of 2015 in their Healthcare Outcomes class last fall. Dr. Phelps spoke on patient-centered, whole person care and the importance of incorporating it into our clinical practice so that clinicians and patients can build a stronger relationship and provide care that is tailored to the patients' needs. Dr. Phelps is a fellowship-trained primary care sports medicine physician and is board certified in family medicine. Practicing for more than 25 years in the Phoenix metropolitan area, Dr. Phelps served as the primary care physician for the NBA Phoenix Suns and WNBA Phoenix Mercury, physician for Ballet Arizona, team physician for Grand Canyon University, and team physician for Scottsdale Community College, Paradise Valley Community College, and Gateway Community College.


Dr. Inder Raj S. Makin, MD, Ph.D.
Dr. Inder Makin is an Associate Professor at ATSU-SOMA, with additional appointments at ASDOH as well as with the Research and Grants Office, and is also an accredited medical sonographer (RDMS). Dr. Makin obtained his doctorate in Biomedical Engineering from University of Texas at Austin, "Diplom Ingenieur" Bioengineering from Fachhochschule Hamburg Germany, and bachelor of Medicine and bachelor of Surgery (MBBS – MD equivalent), from Jiwaji University, India. Shortly thereafter, he became a Research Scientist at the University of Washington, Applied Physics Laboratory, and performed his Post-doctoral Fellow at Swarthmore College. Dr. Makin also was VP of Clinical and Application Development, at Ulthera, Inc. and Guided Therapy Systems, LLC, two AZ-based medical device companies he co-founded. He currently has a number of active research projects related to monitoring changes in cardiovascular flow following Osteopathic Manipulative Treatment (OMT) and clinical ultrasound imaging. Dr. Makin's scientific expertise is in bioinstrumentation, the basic and applied research of energy-based medical devices, ultrasound-tissue interaction, and ultrasound wave propagation. Dr. Makin was able to provide some background education into the use of guided ultrasound as well as demonstrate how to observe for any abnormalities within the cardiovascular system throughout the body.
Dr. Jeffrey Vaughn, DO '02
Dr. Jeffrey Vaughn is a sports medicine trained Pediatric Orthopaedic Surgeon, and is director of the Phoenix Children's Hospital Sports Medicine Program for Young Athletes at Phoenix Children's Hospital. He is also a Clinical Assistant Professor of Orthopaedic Surgery for the University of Arizona School of Medicine. An ATSU alumnus, Dr. Vaughn received his Doctor of Osteopathic Medicine degree from Kirksville College of Osteopathic Medicine. He completed multiple residencies, including one at Johns Hopkins, and his fellowship through Harvard Medical School. Dr. Vaughn addressed multiple areas of concerns for orthopaedic injuries in pediatric patients compared to adult patients as well as numerous different case presentations.
Dr. Kristina Wilson, MD, MPH
Dr. Kristina Wilson is a Sports Medicine Pediatrician and Orthopaedic Surgeon at Phoenix Children's Hospital. She is also currently an Assistant Professor in the Department of Child Health for the University of Arizona College of Medicine. Dr. Wilson received her Medical degree from the University of Nevada School of Medicine. Following graduation she completed both an internship and her residency at Phoenix Children's Hospital, and her fellowship at Vanderbilt University Medical Center. Dr. Wilson was able to provide various case presentations of common sport-related injuries among pediatric and adolescent patients, including differential diagnoses to consider with each injury and an overview of some typical rehabilitation protocols.