Smithsonian traveling exhibition: Exploring water's environmental and cultural impact, hosted by ATSU
Posted: February 19, 2021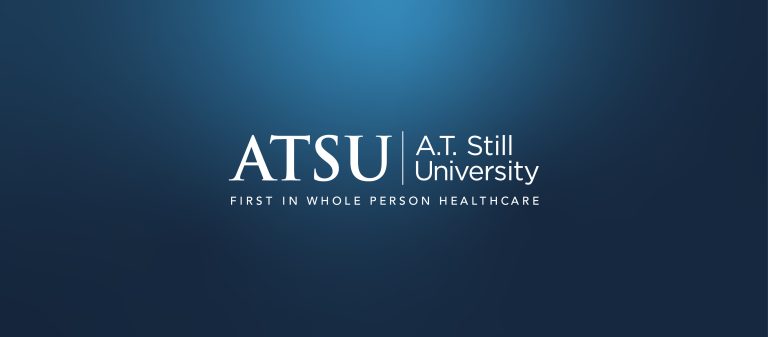 A.T. Still Memorial Library's Kirksville, Missouri, branch, is pleased to announce it will coordinate the presence of a Smithsonian traveling exhibit in spring 2021. Due to COVID-19 pandemic safety protocols, A.T. Still University (ATSU) has arranged for the exhibit to be on display at the Sue Ross Arts Center in Kirksville, Missouri, where it will be available for limited numbers of socially-distanced visitors. The exhibit will be displayed March 15-April 21, 2021, at the Sue Ross Arts Center, 215 South Franklin Street, Kirksville, Missouri. There will also be a number of virtual and outdoor events. CDC safety protocols will be followed, and masks will be required.
In 2019, A.T. Still Memorial Library was awarded a grant from the Smithsonian Institution Traveling Exhibits and Missouri State Humanities Council to host the "Water/Ways" exhibit, part of a Smithsonian exhibit series designed to promote access to museum exhibitions, research, educational resources, and programming for rural communities. This event was originally planned for August 2020, but was delayed due to the pandemic. From the Smithsonian release:
From above, Earth appears as a water planet with more than 71 percent of its surface covered with this vital resource for life. Water impacts climate, agriculture, transportation, industry, and more. It inspires art and music and is needed for everyday health.
A.T. Still Memorial Library, in cooperation with Missouri Humanities Council, Missouri Arts Council, Kirksville Arts Association, Sue Ross Arts Center, Adair County Public Library, Missouri Department of Conservation, and Kirksville Tourism Board will examine water as an environmental necessity and an important cultural element as it hosts "Water/Ways," a traveling exhibition from the Smithsonian's Museum on Main Street program.
"Water/Ways" explores the endless motion of the water cycle, water's effect on the landscape, settlement and migration, and its impact on culture and spirituality. It looks at how political and economic planning have long been affected by access to water and control of water resources. Human creativity and resourcefulness provide new ways of protecting water resources and renewing respect for the natural environment.
The exhibition is part of Museum on Main Street, a unique collaboration between the Smithsonian Institution Traveling Exhibition Service (SITES), state humanities councils across the nation, and local host institutions. To learn more about "Water/Ways" and other Museum on Main Street exhibitions, click here.