Second annual Veteran's Day event provides free dental care to veterans
Posted: November 12, 2018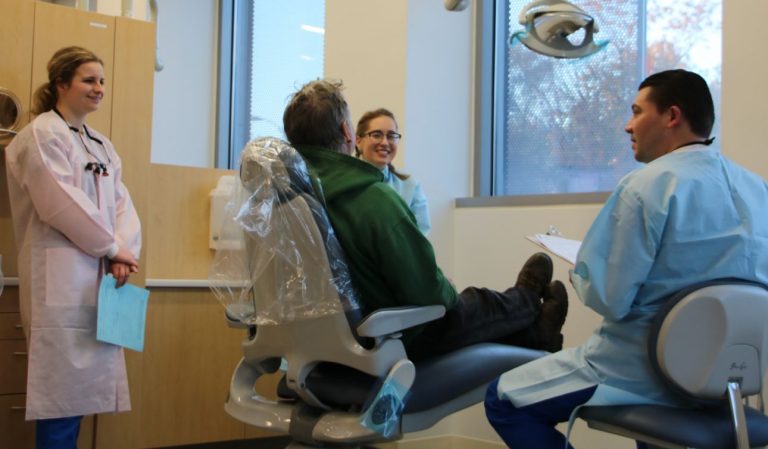 In honor of Veteran's Day, A.T. Still University's Missouri School of Dentistry & Oral Health (ATSU-MOSDOH), Affinia Healthcare, and St. Louis Community College provided free dental care to veterans at the St. Louis Dental Education and Oral Health Center.
Veterans who served in the Army, Air Force, Navy, Coast Guard, and Marines received care. A total of 69 veterans attended. The dental care provided included 59 limited exams, 46 panoramic X-rays, nine periapical X-rays, 23 extractions, two prophy and floride treatments, and two denture adjustments.
Several patients will receive follow-up care at the St. Louis Dental Center and at the dental hygiene program at St. Louis Community College.
ATSU-MOSDOH Dean Dwight McLeod, DDS, MS, and Vice Dean for Clinical Education, Operations, and Community Partnerships Poonam Jain, BDS, MS, MPH, were among the more than 100 volunteers who helped at the Veteran's Day event.
"This event has been a huge success not only in terms of the services and oral health education provided to area veterans but in bringing ATSU-MOSDOH, Affinia Healthcare, and St. Louis Community College together in a great cause, giving back to our veterans and our community," says Dr. Jain.