SCDA awards Fellowship to two ATSU-ASDOH faculty and alumni
Posted: April 9, 2018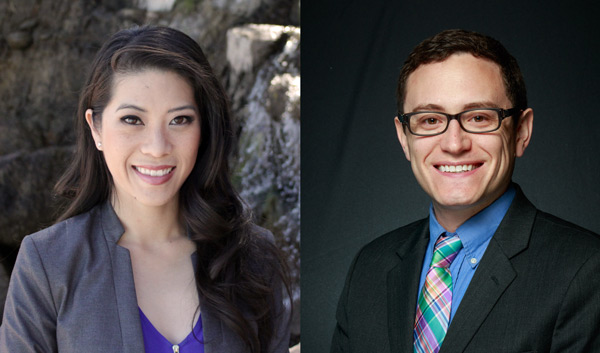 This year, the Special Care Dentistry Association (SCDA) proudly awards Fellowship to two A.T. Still University's Arizona School of Dentistry & Oral Health (ATSU-ASDOH) full-time faculty and alumni: Scott Howell, DMD, MPH '14 and Mai-Ly Duong, DMD, MPH, MAEd, '12, effective immediately.
Achieving Fellowship in the SCDA is an incredible distinction. Fellowship in the SCDA means that a dental health professional is committed to serving and providing optimal and quality care for individuals who have special or complex health care needs. To achieve this status, one must be a member of SCDA for at least three years, attended at least three of the last five SCDA annual meetings, completed a minimum of 30 hours of special care dentistry continuing education, and have completed a minimum amount of service in the following areas: post-graduate training, continuing education, special care dentistry research, community and service projects related to special care patients, participation in professional organizations involved with special care populations, and clinical practice in special care dentistry.
Drs. Duong and Howell will be honored and officially recognized in a ceremony at the SCDA 2018 Annual Meeting in Seattle, Washington, in late April.
Congratulations to Drs. Duong and Howell on this well-deserved recognition!