Salsa, skydiving, and healthcare policy
Posted: October 29, 2018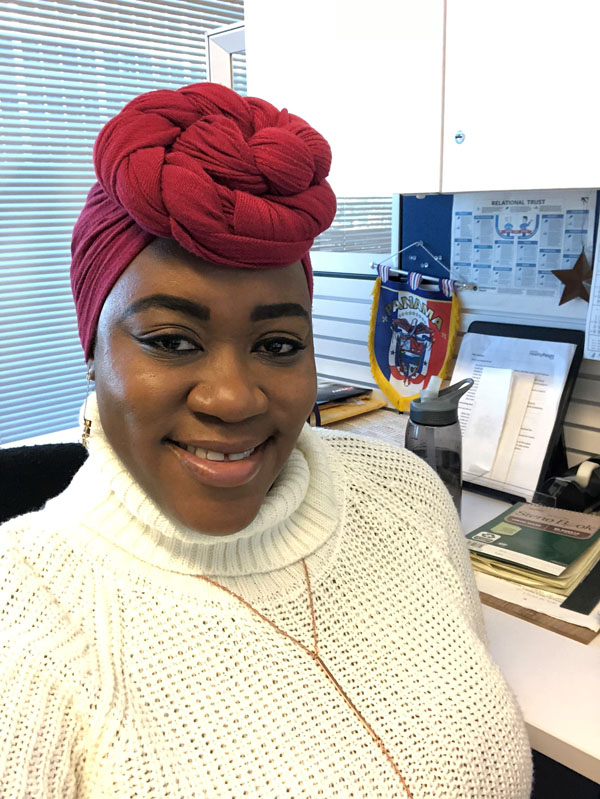 Dr. Anderson plays an important role in shaping national healthcare policy at HRSA.
As a public health management analyst with the Health Resources and Services Administration (HRSA), Janelle Anderson, DHEd, '17, MPH, '09, plays an important role in shaping the national healthcare landscape. She's also a professional salsa dancer who enjoys traveling and skydiving. This ATSU-CGHS alumna is committed to living life to the fullest and fulfilling the University's mission to serve the underserved. Her passion for helping others led her to public health policy, working at the national level to improve access to care for those in need.
Although she considered going to medical school, after working at a nonprofit organization that connected patients with affordable medication, Dr. Anderson realized she could have a more meaningful impact in public health.
"I realized there was a deficit in people communicating available health programs," she says. "You need someone who knows what is available and what people can access."
One such program is the National Health Service Corps (NHSC). NHSC builds healthy communities by providing scholarships and student loan repayment options to primary care providers in the medical, dental, and behavioral health fields who agree to practice in health professional shortage areas (HPSAs). Dr. Anderson reviews HPSA applications to identify areas of the U.S. experiencing a shortage of healthcare professionals. Once a HPSA application is approved, healthcare facilities within that area can qualify to become an NHSC site. These facilities then recruit NHSC healthcare providers. The program allows community health centers in rural and underserved areas to attract talented medical professionals by easing the burden of student loan debt.
"We make sure underserved communities have access to care," says Dr. Anderson. "That's a big deal to me. It's why I got into public health."
Recently, Dr. Anderson and her team rolled out a national update of geographic and population HPSAs. They created a management system using standardized data sets to collate information, which state primary care offices had previously collected manually. By making this information available at the click of a button, they streamlined the HPSA application process.
"It was the first time in my career I was part of something that will have long-term positive effects on healthcare on a large scale," says Dr. Anderson.
While she is dedicated to her career, Dr. Anderson is also a proponent of work-life balance. She loves traveling and skydiving, and even dances on a professional salsa team in Washington, D.C. As someone who zealously pursues personal and professional success, Dr. Anderson has sage advice for anyone considering a career in healthcare policy.
"If you're interested in something, start researching," she says. "Have all the information you need, so when the opportunity arises, you can begin the journey immediately."