Sage Research Methods for writing
Posted: November 10, 2021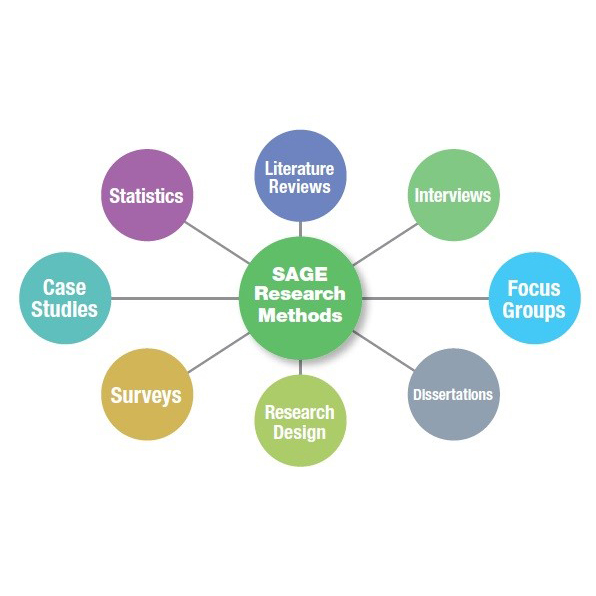 Sage Research Methods is an online platform containing numerous eBooks, videos, encyclopedias, and other useful tools on the entire research life cycle.
The Methods Map introduces people to research terms, shows how terms are related, provides definitions of key concepts, and allows you to discover content relevant to your research methods.
The Project Planner is an excellent resource for anyone doing a new type of research project and are unsure of what should be included. The Planner begins by walking you through the philosophy of research. This is followed by an overview of preparing for a research project with defining a topic, conducting a literature review, developing a research question and selecting a research method. As the planning is complete, you then learn about the required research steps of data collection, data analysis, writing the results, and how to disseminate the findings.
The "Writing the Results" section is helpful to anyone writing their first research paper or research journal article. It teaches you what should be included in the introduction and the methods section. It also covers how to write other types of research reporting, such as a PhD thesis, a research proposal, or a research report. This tool is invaluable to anyone new to research who needs an overview of what to include throughout the project; plus guidance while writing.
The Video collection includes tutorials, interviews, video case studies, and mini-documentaries covering the entire research process.  You can search by research method to learn more about the important aspects of each method, or see an example of the research method in practice.
By Adrienne Brodie, MLS