Patrick Palmieri, DHSc, '12 Honored with ASHS Alumni Award
Posted: August 20, 2013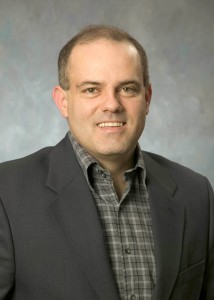 Congratulations to Patrick Palmieri, DHSc, '12 on being awarded the 2014 Distinguished Service Award by A.T. Still University's Arizona School of Health Sciences Alumni Chapter Board.
The award honors ATSU-ASHS graduates who have attained local, national, or international distinction in their profession or discipline. Their work advances the mission of the university, thus ensuring the university's impact on our communities and future generations of students. Each recipient has made a lasting impact on society through outstanding professional, voluntary, or philanthropic accomplishments.
Dr. Palmieri was nominated for his work on national and international levels, including helping to effect significant healthcare reforms in Peru; providing financial support to impoverished girls pursuing higher education and organizations that provide healthcare to the people of the Amazon through the Sara and Patrick Palmieri Foundation; and serving as an adjunct faculty member of the DHSc program.
According to the nomination, Dr. Palmieri "has been a true change agent for the Peruvian health care system and exemplifies the mission of A.T. Still University through mentoring, educating, and collaborating internationally to promote interprofessional practice, collaborative learning, world health, and patient safety."