OT alumna authors book chapter
Posted: November 25, 2013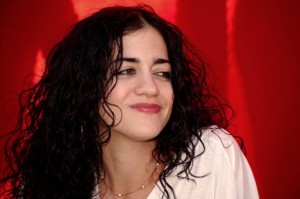 Marietta Tartaglia, MS, OT, '12, has authored a chapter in the clinical textbook, Fundamentals of hand therapy: Clinical reasoning and treatment guidelines for common diagnoses of the upper extremity, by Cynthia Cooper, MFA, MA, OTR/L, CHT, adjunct professor, ATSU occupational therapy program. Tartaglia was invited to author the chapter by Cooper, a certified hand therapist and occupational therapist, who taught a course while Tartaglia was a student at ATSU.
"For one year, at an outpatient physical therapy clinic, she also trained and mentored me very closely," Tartaglia says of Cooper. "She provided me first-hand with an example of true professionalism, academic excellence and patient-centered care. She also helped me to create a schedule for myself that involved both hand therapy and dance."
In addition to being an occupational therapist, Tartaglia is a ballroom dancer. The title of her book chapter is Using dance in hand therapy, and is intended to give other therapists a basic dance framework and an understanding of how partner dancing might be used to facilitate healing of certain conditions of the upper extremity.
"I am very grateful to Cynthia Cooper for shaping my first year as a therapist in such a profound way, for being so dedicated to the science behind the profession, and for her creativity and forward-thinking," said Tartaglia.