Still Living the ATSU Mission: Nathon Blackburn
Posted: November 29, 2018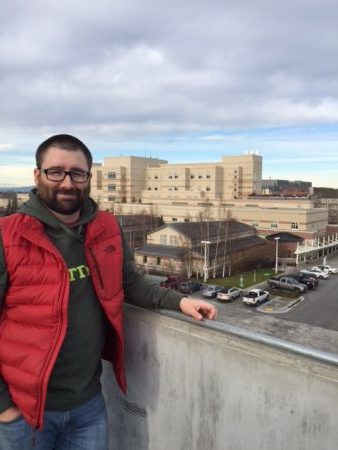 A.T. Still University's Arizona School of Dentistry & Oral Health (ATSU-ASDOH) alumnus Nathon Blackburn, DMD, '15, provides dental care to American Indian and Alaska Native communities in rural Alaska. He works for the Southcentral Foundation, one of the largest American Indian health centers in the country.
Dr. Blackburn himself is Alaska Native. His grandmother was Iñupiaq from Wainwright, Alaska. He has always been interested in his heritage, and was drawn to a career that would allow him to serve others.
"I come from a family of artists and craftsmen," he says. "I have always loved to work with my hands and interact with people. I really enjoy my heritage as one who is part Alaska Native, and I have always wanted to be a part of my people's legacy. Having the opportunity to serve people to whom I am related seemed to be a great way to promote my culture and heritage."
As the first person in his family to graduate from college, Dr. Blackburn has faced many obstacles along the path to achieving his goals. Fortunately, he has a strong support network of friends and family.
"I had to overcome the unknown, failure, and the financial burdens of education," he says. "It was not easy, but my family and my wife have been enormously supportive of all the work it has taken to survive my undergraduate and dental education."
To pay for dental school, he received an Indian Health Service (IHS) grant. The grant requires him to work one year as an IHS dentist for every year of funding he received. He has committed to four years. The repayment requirement aligns perfectly with his career goals, as he was already planning to work for IHS. He encourages aspiring American Indian and Alaska Native dentists to look into similar opportunities and to talk to IHS graduates about their experience.
Working with rural, underserved communities presents both challenges and rewards for Dr. Blackburn. He treats many people from outlying villages with very limited access to care. While it can be difficult to treat children with extensive tooth decay, he knows he is making a difference in their lives. Above all, he values the meaningful connections he makes with his patients.
"I especially enjoy visiting patients in their communities and villages," he says. "You begin to understand where they live and where they come from as you work to improve some small aspect of their lives."