Message from the President
Posted: October 11, 2023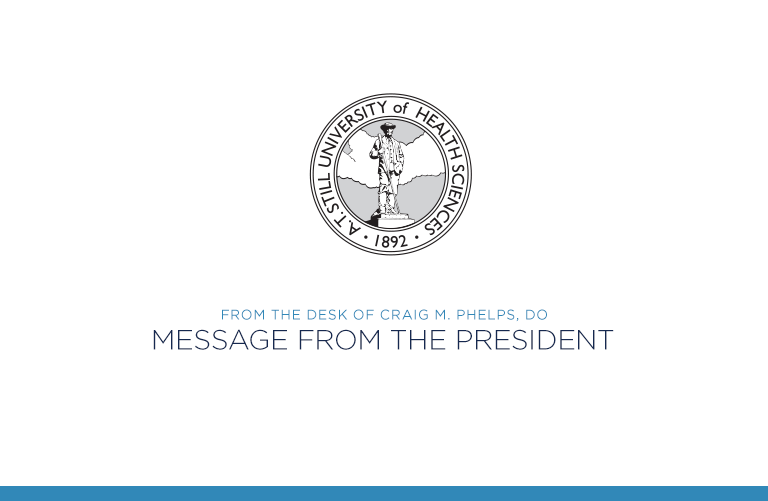 Students, faculty, and staff,
Our thoughts and prayers go out to all of those affected by the Israel-Hamas war and the ongoing war in Ukraine.

Students needing assistance are encouraged to reach out to Student Affairs or Behavioral Health & Wellness.
Faculty and staff, please reach out to Human Resources or Anthem Employee Assistance Program.
· Anthem Employee Assistance Program overview (EAP)
· Anthem EAP: Talkspace overview
Kelcey Williams, benefits director [kwilliams@atsu.edu | p 660.626.2179]
Liz Sprout, benefits coordinator [elizabethsprout@atsu.edu | p 480.219.6129]
Donna Brown, assistant vice president [dbrown@atsu.edu | p 660.626.2792]
With the compassionate support of each other, and practicing cultural proficiency, we can help our ATSU community members continue to meet the challenges of an ever changing world.
Yours in service,
Craig M. Phelps, DO