Making the cover
Posted: August 4, 2017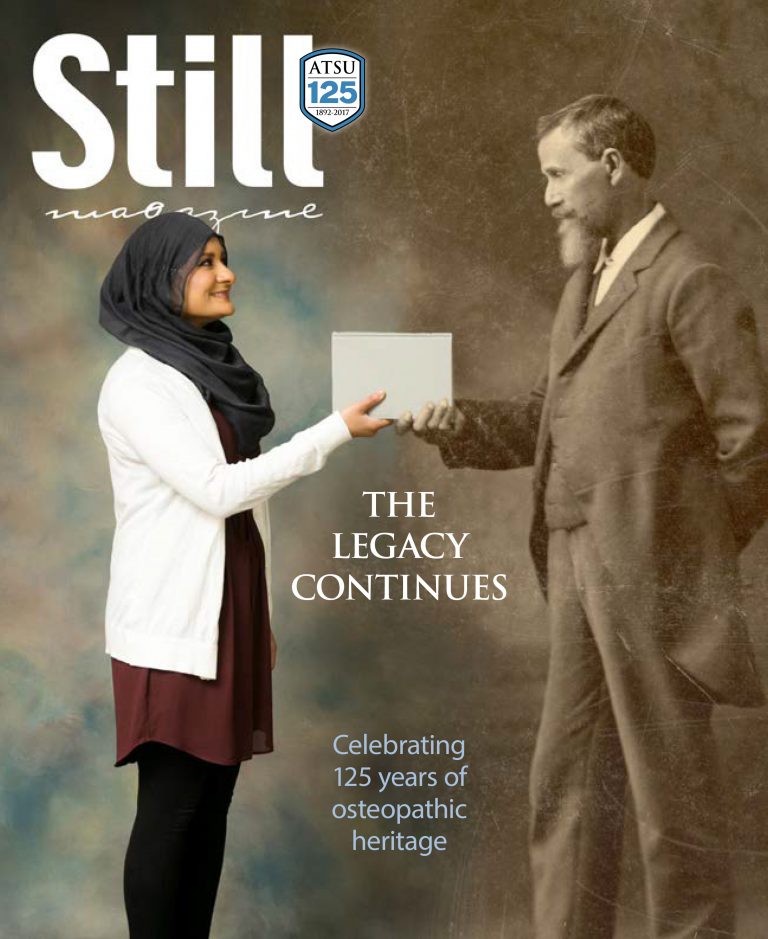 The cover for this issue of Still Magazine was inspired by a captivating photo of ATSU's founder. In the photo, Dr. Still is handing a book to a woman. Although the date is unknown, the woman is Jennie Moore Lorenz, the aunt of Edgar Bigsby, DO, 1895.
To encompass ATSU's anniversary celebration, 125 years of history, and women in medicine, the cover blends the past with the present. It symbolizes the University's beginnings and its future. It also signifies the time-tested knowledge, practices, and traditions that are passed down through each class.
Designer Gail Doss and photographer Kelly Rogers brought the concept to life. Sofiya Azim, OMS I, ATSU-KCOM, is the woman featured on the cover. Representing the modern medical student, Azim epitomizes future healthcare professionals who embrace Dr. Still's holistic principles and methods. She wanted to pursue medicine after several volunteer trips to rural India, and she chose ATSU-KCOM because of the faculty, students, curriculum, and environment.
"I realized one of the most important things in someone's life is their health," says Azim. "I felt this is where I can make the biggest difference and do the most good."