Make it better
Posted: October 29, 2018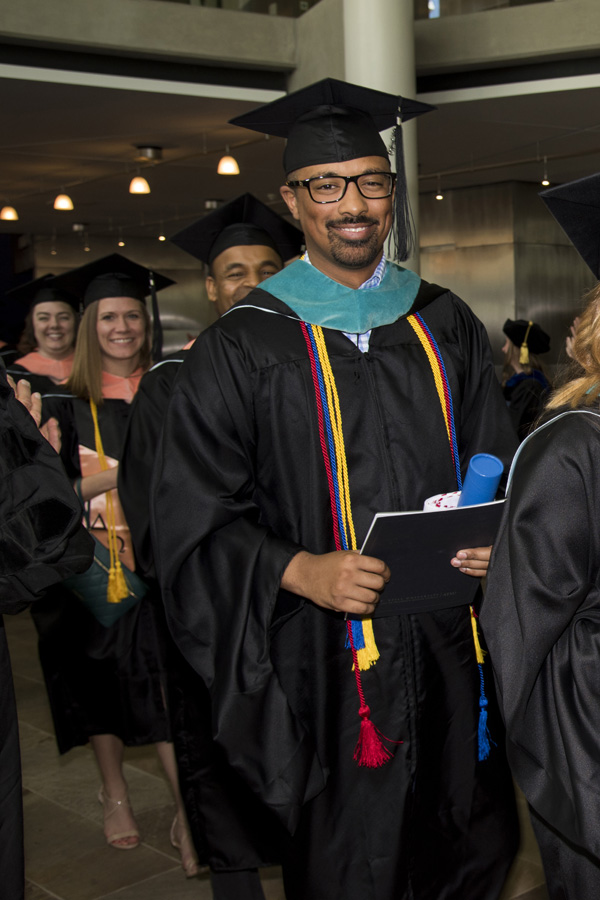 Christopher Graham, MHA, '18, follows the recessional after receiving his degree from ATSU-CGHS.
ATSU-CGHS holds 2018 Commencement Ceremony
ATSU-CGHS celebrated achievements of 108 graduates from the class of 2018 at its Commencement Ceremony held at the Mesa Arts Center on Friday, May 25. Graduates were congratulated by ATSU President Craig Phelps, DO, '84, and ATSU-CGHS Dean Don Altman, DDS, DHSc, EdD, MPH, MBA, MA, '12.
The commencement speaker was Martin Levine, DO, '80, MPH, '03, FACOFP dist., interim clinical dean and professor of family and community medicine at Touro College of Osteopathic Medicine. He encouraged graduates to consider their role in providing quality healthcare, improving access to health services, and developing policies that make sense for everyone.
"You are now on the frontline of healthcare in the United States," Dr. Levine said. "When you hear anything about healthcare, think about where you are and what you can do to make it better."