KOAA honors excellence
Posted: November 8, 2018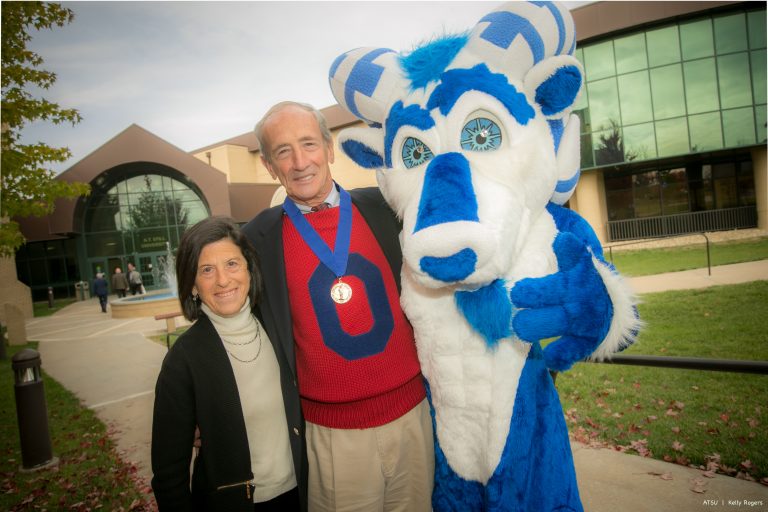 Bucky, the ram of reason, Eleanor Steinbaum, and Fred Steinbaum, DO, '68
On Oct. 26, the Kirksville Osteopathic Alumni Association (KOAA) recognized alumni and friends of A.T. Still University's Kirksville College of Osteopathic Medicine (ATSU-KCOM) during the Founder's Day Alumni Recognition Ceremony.
Daniel Martin, MA, received the Living Tribute Award. The award honors ATSU-KCOM faculty and administration who make significant contributions to the University.
Kent Campbell, DO, '83, and Andy Jackson received the Distinguish Service Awards. The Distinguished Service Award recognizes alumni and friends who have provided outstanding service and financial support to ATSU-KCOM.
The Freeman Foundation and Eleanor Steinbaum were honored with KOAA membership. Honorary KOAA membership recognizes individuals who rendered meritorious service to osteopathic education.
Contributions made in honor of award recipients are directed to the KOAA Education Program Fund or the KOAA Student Request Fund. The KOAA Education Program Fund is used to purchase educational resources and to fund innovative educational programs, and the KOAA Student Request Fund provides financial support to student organizations.