Kirksville Area Chamber of Commerce honors Museum of Osteopathic Medicine at ATSU
Posted: March 24, 2023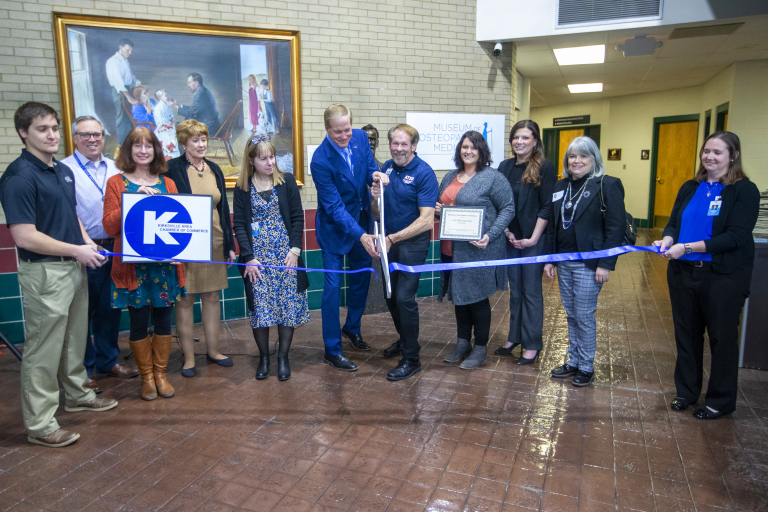 ATSU President Craig Phelps, DO, '84, and Museum of Osteopathic Medicine Director Jason Haxton, MA, cut the ribbon during a special Kirksville Area Chamber of Commerce event Thursday, March 23, 2023.
The Kirksville Area Chamber of Commerce held a ceremonial ribbon cutting to recognize the Museum of Osteopathic Medicine during the Chamber's Business After Hours event Thursday on A.T. Still University's Kirksville, Missouri, campus.
The museum was recognized for its achievement of accreditation by the American Alliance of Museums last year.
Attendees enjoyed food, drink, and fellowship, as well as tours of the museum.