Karen Snider, DO, C-NMM/OMM inducted as NAOME Fellow
Posted: April 4, 2017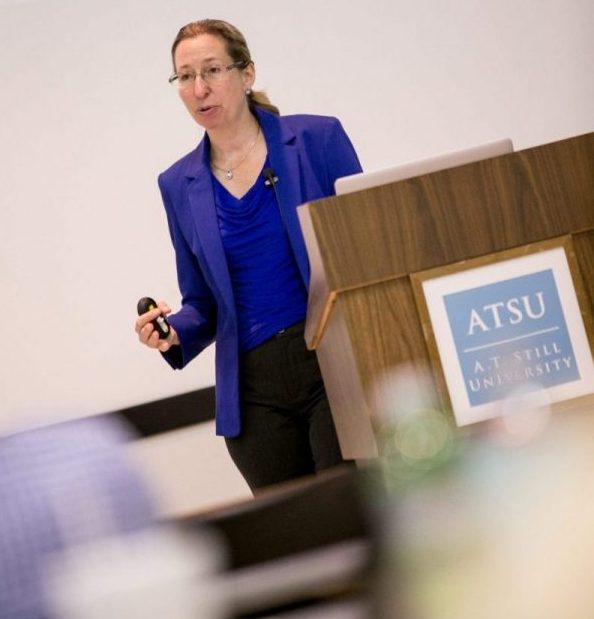 The American Association of Colleges of Osteopathic Medicine inducted Karen Snider, DO, C-NMM/OMM, assistant dean for osteopathic principles and practice integration, ATSU-KCOM, as a National Academy of Osteopathic Medical Educator (NAOME) Fellow.
NAOME Fellows are inducted into the academy each year to serve a five-year term. As fellows, inductees function as leaders and mentors for academic scholarship and excellence within the osteopathic medical education community.
NAOME was established in 2009 as the first national health professions education academy. Its peer-selected membership makes up a community of outstanding educators from across the osteopathic medical education continuum.
Dr. Snider will be formally inducted at the Awards Banquet during the 2017 Joint AACOM/AODME Annual Conference on Friday, April 28, 2017. Congratulations, Dr. Snider!