International Consortium on Manual Therapies to host introductory webinar
Posted: October 23, 2021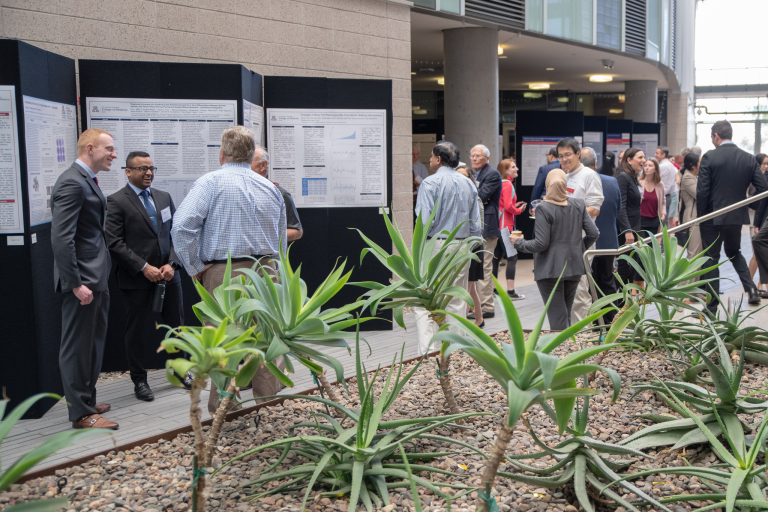 The International Consortium on Manual Therapies (ICMT) will host an introductory webinar Oct. 30, 2021, titled, "Who we are, why we are here, what we are doing and why you should get involved." 
The webinar, which is in advance of the ICMT's 2022 conference, scheduled for May 6-8 in Phoenix, Arizona, will be a dynamic discussion about the enduring challenges facing manual therapies, and grassroots efforts to overcome them through communication, cooperation, and science-based collaboration. 
ICMT was founded by Brian Degenhardt, DO, A.T. Still University-Kirksville College of Osteopathic Medicine professor and director of the A.T. Still Research Institute; Paul Standley, PhD, associate dean of curricular affairs and program evaluation, professor, basic medical sciences, at University of Arizona College of Medicine – Phoenix; and Francesco Cerritelli, PhD, DO (Europe), president of the nonprofit COME Collaboration, after the trio collaborated at several osteopathic manipulative medicine conferences. ICMT's goal is to advance the manual therapy field both scientifically and clinically by eliminating silos between professions and instead fostering communication and collaboration. 
To begin the process, ICMT aims to first overcome critical issues like variation in nomenclature systems within and across professions, and build a platform to improve communication between clinicians and basic scientists. Conference attendees will actively engage in the program, working with colleagues and peers from across different manual therapy disciplines to both discuss the latest insights into manual therapies and shape future collaboration and research.
Objectives include defining manual therapy procedures across professions to promote understanding and a lexicon for communication; summarizing physiological theories put forth by professions explaining the proposed impact of manual therapies on the body and comparing them to current evidence; and reporting and explaining current and future biomedical approaches that have been or may be helpful in measuring physiological effects of manual therapies.
Manual therapy practitioners working as athletic trainers, chiropractors, doctors of chiropractic, doctors of oriental medicine, doctors of physical therapy, manual medicine physicians, massage therapists, occupational therapists, osteopaths, osteopathic physicians, physiatrists, physical therapists, and structural integration practitioners, as well as researchers in anatomy, biomechanics, circulation, kinesiology, motor control, neurophysiology, pain, pathophysiology, physiology, and sociology are encouraged to attend.
For more information and to register, visit icmtconference.org/webinar-2021.