In times of crisis
Posted: September 23, 2020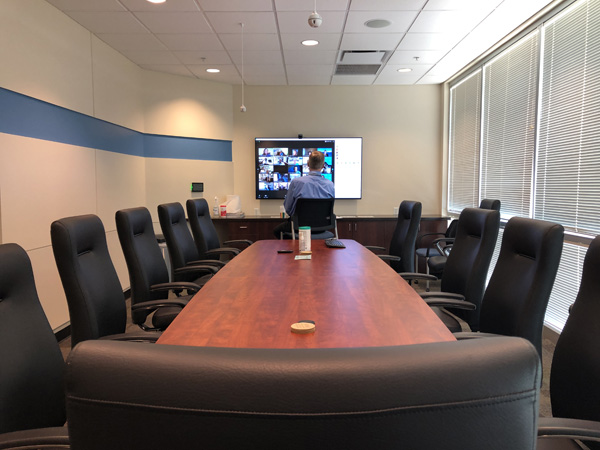 Dr. Craig Phelps holds a virtual coffee session with ATSU faculty and staff.
With all the anticipation 2020 brought in the new year, no one anticipated a year quite like this. The coronavirus pandemic and nationwide protests against racial injustice, combined with NASA's historic SpaceX launch, have brought about a mix of emotions and are the primary topics covered in this issue of Still Magazine.
The University has a long-standing culture of overcoming challenges and stepping up in times of crisis. With the events of 2020, the University community is stepping up in different ways, whether working on the front lines, assisting in the development of personal protective equipment, helping others learn and work online, carrying out essential services, or promoting diversity and inclusion.
We are grateful to all who have come together and worked as a team to keep the University running smoothly. The uncertainty of the last several months has reaffirmed what has always been great about ATSU: our resilience, shared values, and commitment to our communities. Thank you for your unending support of our university, our students, and our mission.
Yours in service,
Craig M. Phelps, DO, '84, president