In Memoriam
Posted: November 1, 2011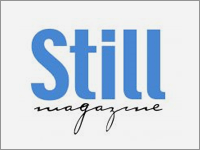 ATSU pays tribute to the following legacies
1940s ~ Douglas F. Lauder, D.O., '41, London, Ontario, Canada; Ross Truman Shook, D.O., '45, Hutchinson, Kan.; Richard W. Anderson, D.O., '46, Dallas, Texas 1950s ~ Harold I. Magoun Jr., D.O., '50, Centennial, Colo.; Glenn Dale Blankenhorn Jr., D.O., '51, Massillon, Ohio; Richard Dunbar Coan, D.O., '52, Plantation, Fla.; Fisk Edwin Hallidy, D.O., '53, Portland, Maine; C. Robert Starks Jr., D.O., '53, Sequim, Wash.; Frederick Vincent Hrachovina, D.O., '56, Venice, Fla.; Gerald Wilfred Sikorski, D.O., '58, Tucson, Ariz. 1960s ~ Theodore G. Green, D.O., '65, Brookfield, Wis.; Gerald Edward Piesko, D.O., '66, Flushing, Mich.; Boyd W. Bowden, D.O., '68, Columbus, Ohio; Kenneth J. McCormick, D.O., '69, Cranston, R.I. 1970s ~ Paul Marshall Dichter, D.O., '71, Lynnwood, Wash.; Koster Kenneth Peters, D.O., '71, Dickson, Tenn.; Gary Paul Jelinek, D.O., '72, West Bloomfield, Mich. 1980s ~ Michael Austin Knauss, D.O., '81, Rock Port, Mo. 1990s ~ Theresa M. Nguyen, D.O., '97, Melbourne, Fla.
Obituaries
Richard W. Anderson, D.O., '46 ATSU Board of Trustees member Richard W. Anderson, D.O., '46, died July 31, 2011. Born in Janesville, Wis., he was 88 and resided in Dallas, Texas. Dr. Anderson, an ATSU-KCOM graduate and ATSU board member since 2002, had a lifetime of achievements in osteopathic medicine, volunteerism, and philanthropy. He received the Distinguished Service Award from the KCOM Alumni Board in 2002. Although he had retired from his medical practice, he continued to be a major contributor to the promotion of osteopathic medicine, as well as to the future of ATSU. Dr. Anderson made a lifetime of valuable contributions to his profession, to the lives of students and patients, and to A.T. Still University and KCOM. In celebration of his contributions, ATSU recently honored him by declaring May 6, 2011, as Dr. Richard W. Anderson Day. In a presidential proclamation, ATSU President Jack Magruder cited Dr. Anderson's membership in a variety of professional organizations, his 50 years of practice, and his leadership in the Sparks Osteopathic Foundation, which resulted in approximately $1 million in scholarship funds awarded to three osteopathic schools, including $300,000 to ATSU-KCOM. Dr. Anderson is survived by his wife, Charlotte, two grandsons, a step-daughter, step-grandchildren, and a step-great-great-granddaughter. He was preceded in death by his wife Bessanne Mills Anderson, his two sons Richard W. Jr. and Jeffrey L. Anderson, and his brother, Esmond Anderson, D.O. A visitation and celebration of his life was held August 2, with services held August 3. Memorials may be made to ATSU-KCOM or to Central Lutheran Church, 1000 Easton Rd., Dallas, TX 75128. A memorial was made on behalf of the Board of Trustees and the University. About Dr. Anderson
Born May 6, 1923
Contributing member of the American Osteopathic Association since 1947
Served as a member of numerous organizations including the Texas Osteopathic Medical Association, the Wisconsin Association of Osteopathic Physicians and Surgeons, the Dallas Osteopathic Study Group, two YMCA boards of directors, and the Kirksville Osteopathic Alumni Association Board of Directors from 1999-2000
Received the Distinguished Service Award from the KOAA Board of Directors in 2002
Named KOAA's Alumnus of the Year in 2002
Served as a member of the ATSU Board of Trustees since 2002
Member of the A.T. Still Founder Lifetime Giving Club
Still Society lifetime and annual member
Named the Anderson Patient Simulation Room in ATSU's Connell Information Technologies Center after his son, Jeffrey
Established the Dr. Richard W. and Charlotte Anderson Research Endowment for OMM at KCOM
Practiced medicine for more than 50 years in general practice and obstetrics before retiring in 1997 to serve as chairman of the Sam and Marille Sparks East Town Osteopathic Foundation for nearly 20 years
Boyd W. Bowden, D.O., '68 Boyd W. Bowden, D.O., '68, Columbus, Ohio, a pioneer in osteopathic medicine and a fellow of the American Osteopathic Association (AOA), died April 14, 2011. A distinguished surgeon, educator, and leader, Dr. Bowden was a KOAA Board member from 1990 to 1997, having served as president in 95-96. He then served on the ATSU Board of Trustees from 1997 until October 2000. Dr. Bowden received the 2001 KOAA Distinguished Service Award and was the 2010 KOAA Alumnus of the Year. Dr. Bowden also served on the AOA Board of Trustees and on the Osteopathic Heritage Foundation Board. As the first osteopathic physician with training in both hand surgery and pediatric orthopaedics, Dr. Bowden was the first D.O. to join the staff of the Nationwide Children's Hospital in Columbus, Ohio. He completed residency training at Doctors Hospital, joined Orthopedic and Neurological Consultants Inc. and served as its president from 1973 to 1992. Since 1974, Dr. Bowden served as team physician for several Columbus-area colleges and high schools. As president of the AOAO, (1990-91) he launched educational programs to improve standards for osteopathic orthopaedic surgery residencies. The AOA awarded Dr. Bowden the Distinguished Service Certificate for his accomplishments through research and philanthropy. Dr. Bowden spent most of his life in the Columbus area, and in addition to ATSU-KCOM was a graduate of Denison University and Ohio State University. In addition to his children, Erin Bowden, Emily Bowden, and Kristen (Kevin) McEnery; and a granddaughter, Claire, he is survived by his wife of 37 years, Ellen. Contributions may be made in Dr. Bowden's memory to the Osteopathic Heritage Foundation, 1500 Lake Shore Dr., Ste. 230, Columbus, OH 43204, or the American Osteopathic Foundation, 142 E. Ontario St., Chicago, IL 60611-2864. To view Dr. Bowden's video tribute or offer condolences to his family, visit www.schoedinger.com.
Harold Magoun Jr., D.O., '50 Harold Magoun Jr., D.O., '50, FAAO, FCA, D.O. Ed. (Hon), Centennial, Colo., died May 9, 2011, in Denver. Born in Scottsbluff, Neb., on June 11, 1927, Dr. Magoun was active in the osteopathic profession and received numerous awards during his 60 years of practice in Denver. He enjoyed the symphony and opera, was an avid Broncos fan and certified diver, skied for 65 years, tried skydiving, and hosted an internet radio talk show called "The Good Health Hour." He also wrote the books "Structured Healing," a tribute to A.T. Still that discusses aspects of lifestyle necessary for good health and the importance of osteopathic treatment, and "A tribute to and selected writings of Harold I. Magoun Sr., D.O." His father contributed to "Osteopathy in the Cranial Field" with author William G. Sutherland. One of Dr. Magoun Jr.'s last projects was to work to translate his father's work into Russian. He also donated many of his father's materials to the Museum of Osteopathic MedicineSM in Kirksville, which included work with President Eisenhower and his wife. Dr. Magoun hails from an osteopathic family of KCOM graduates, including his father, Harold I. Magoun D.O., '24, and mother, Helen Magoun, D.O., '24. Dr. Magoun is survived by his sister, Martha Quiat; children Kathy Caver, John Caver, Daniel Magoun, David Magoun, and Scott Magoun; and grandchildren Heather, Chris, Tim, Bonnie, and Meghan. He was preceded in death by children Ann Caver and Michael Magoun.
Paul R. Willging, Ph.D. ATSU Board of Trustees member Paul R. Willging, Ph.D., Ellicott City, Md., died May 21, 2011, at age 69 after losing a battle with cancer. In addition to his dedication to ATSU, Dr. Willging also served as CEO of the American Health Care Association and National Center for Assisted Living (AHCA/NCAL). He led AHCA/NCAL for 16 years in the 1980s and '90s and was also past president and CEO of the Assisted Living Federation of America. Additionally, Dr. Willging was deputy administrator of the Health Care Financing Administration (now the Centers for Medicare & Medicaid Services). Prior to his advocacy and CMS posts, Dr. Willging worked at Blue Cross/Blue Shield of Greater New York and was chair of Howard County General Hospital, as well as chair of the Howard County Commission on Aging. Most recently, he was a senior associate at Johns Hopkins University's Bloomberg School of Public Health and associate director of the university's Center on Aging and Health. "Paul was a resounding voice for longterm care, paving the way for the future of the profession while spearheading a focus on quality care for our nation's seniors," said Gov. Mark Parkinson, president and CEO of AHCA/NCAL. Dr. Willging's awards included the Vesta Bowden Award for Outstanding Service to the Long Term Care Industry in 2000. A devotee of German studies, Dr. Willging also achieved a 1963-64 Fulbright Scholarship at the Free University in Berlin. He is survived by his wife and two daughters. Memorial donations may be made to Johns Hopkins Kimmel Cancer Center, 100 North Charles Street, Ste. 234, Baltimore, MD 21201 or to Gilchrist Hospice Care Inc., 11311 McCormick Road, Ste. 350, Hunt Valley, MD 21031.