Highlights from day two of 2021 Beyond Flexner Virtual Conference
Posted: April 28, 2021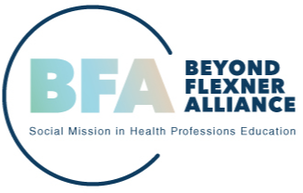 The 2021 Beyond Flexner Virtual Conference, co-hosted by A.T. Still University (ATSU) and Arizona State University's Edson College of Nursing and Health Innovation, is taking place this week.
Here are a few of the many highlights from the second day:
C. Alicia Georges, EdD, RN, FAAN, provides Tuesday's keynote address
On racism and the pandemic…
"There's no way we can extricate what's been going on in this country, and the outcomes of the COVID-19 disease," said Dr. Georges, professor and chairperson of the Department of Nursing at Lehman College, president of the National Black Nurses Foundation, and former national volunteer president for AARP. "We cannot extricate that from the basic racism and social injustice and inequalities that have existed in this country for so many years.
"Racism has to be viewed as a public health problem."
On social determinants of health…
"Poor schools produce unhealthy children, produce poorly prepared people. Access to education – quality education – remains a struggle for many in this country," Dr. Georges said. "Healthcare access and quality is very critical. There is data that shows people who go to hospitals with poor quality do not do as well as people who go to institutions that have a better quality of care.
"If you live in a poor neighborhood, that's what's going to happen. Remember Flint, Michigan. Remember the water supply. Think of how that affected the health outcomes of the community. Not only the health outcomes, but the economy of that community.
"Economic stability. Do we have jobs in communities? If you don't have a job, you don't have insurance. If you manage to make a certain amount of money, you may not be entitled to Medicaid. Health insurance is not a right. Your employer does not have to offer it. But it sure needs to be something in the 'American way,' and that's a critical piece."
On disrupting norms to find growth…
"Our health professional programs, curricula, must be disrupted," Dr. Georges said. "We have got to confront the challenges in curricula and we have to learn to embrace and explore new opportunities. It's called disruption. We have to address with students across the board, whether you are a physician, dentist, respiratory therapist, nurse, or any of the other allied health professions, we have to address with students the ravages of structural racism that have existed in education in this country, and particularly in health professional education.
"We've got to infuse in our curriculum the tenets of social justice. It is important that we embrace these. We must embrace fairness. We must embrace equitable distribution of rights and resources."
On broadening access to public health education…
"Public health science and community health must become a basic part of all health professional education. We need to not wait until graduate school and post-graduate work to be talking about public health, community health, public health science, and epidemiology," Dr. Georges said. "We need this to be infused."
A.T. Still University-Arizona School of Dentistry & Oral Health's George Blue Spruce Jr., DDS, MPH, assistant dean, American Indian affairs, receives Lifetime Achievement award from Josiah Macy Jr. Foundation Awards for Excellence in Social Mission in Health Professions Education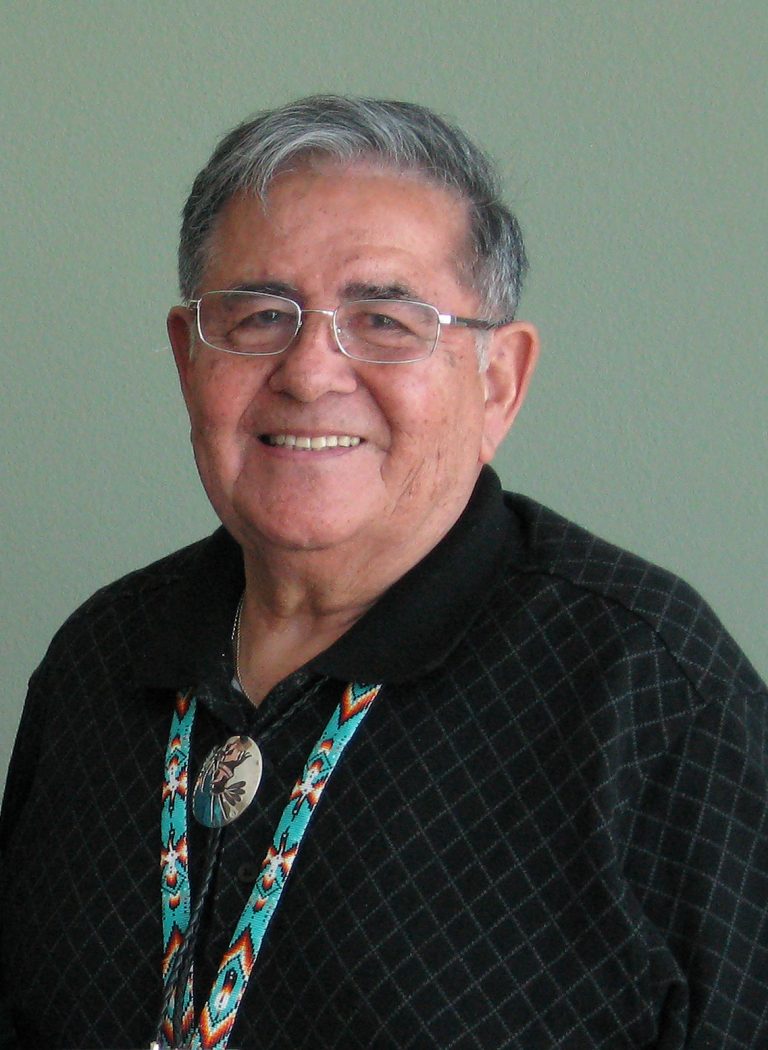 "I would like to sincerely express my deep appreciation for the recognition that the Beyond Flexner Alliance has given me for the work to which I have been so privileged to dedicate my life," Dr. Blue Spruce said in a statement. "Sen. George Mitchell once said, 'Real fulfillment in your life will come from striving with all of your physical and spiritual might for a worthwhile objective that helps others and is larger than your self-interest. I hope that each of you is fortunate enough to find such an objective in your life.'
"I have been one such fortunate person. I have been privileged to have spent my life in meaningful, worthwhile, and consequential endeavors. Mentoring, encouraging, enabling, and modeling a pathway for American Indians and Alaska Natives into such a noble profession as dentistry has given me the opportunity to heal patients, lift individuals, improve communities, and develop and enact good policy. To know that this work is recognized as helping to create a more socially just and equitable healthcare system and indeed a 'more perfect union' in this country is an honor I will cherish.
"I encourage all of you to strive to find a way to make a difference in the lives of those around you – no matter how big or how small that difference is. It will change the world and it will change you. As Ralph Waldo Emmerson said, 'To leave the world a bit better, whether by a healthy child, a garden patch, or a redeemed social condition, to know even one life has breathed easier because you have lived, this is to have succeeded.'"
Clinton Normore, MBA, vice president for diversity & inclusion, moderated Plenary Panel, "Fixing the Framework"
Panelists included Dowin Boatright, MD, MBA, MHS; Margaret M. Flinter, PhD, APRN; and Caswell Evans, DDS, MPH
On studying student wellness and medical school satisfaction in the face of microaggressions…
"The purpose of our study was to, one, assess the prevalence of microaggressions among medical students and to also see how that impacted students' wellness in terms of screening for depression. And also how it influenced medical students' satisfaction with school," Dr. Boatright said.
"Examples of microaggressions that we surveyed were: 'People are surprised by how well I speak English'; 'People mistake me for someone else who shares an aspect of my identity'; 'People imply that I was admitted to medical school for reasons other than academic merit.' What we found, microaggressions were quite common, with almost half of our sample reporting microaggressions at least once weekly or at most, daily. As the frequency of microaggressions increased in almost a dose dependent manner, the medical students were much more likely to screen positive for depression," Dr. Boatright said.
On oral health inequities…
"Simply stated, when you think about the demographic distribution of oral diseases and inequities, it can be simply stated as follows: the population cohort literally least in need of dental care receives the most care. The population cohort literally most in need of care receives the least care," Dr. Evans said.
"These oral health inequities have been largely ignored by the existing dental healthcare system. There is an organization, the National Coalition for Dentist for Health Equity (DHE), that has formed to specifically advocate for and be on the forefront of not only advocacy but action relative to correcting these inequities and striving for social justice. And it seems to me that one of the outcomes of this meeting could be the initiation of a collaboration between the DHE and the Beyond Flexner Alliance. I think that would be a very prime collaboration," Dr. Evans said.