Highlights from day three of 2021 Beyond Flexner Virtual Conference
Posted: April 29, 2021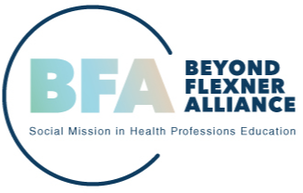 The 2021 Beyond Flexner Virtual Conference, co-hosted by A.T. Still University (ATSU) and Arizona State University's Edson College of Nursing and Health Innovation, is taking place this week.
First day highlights can be found here, or click here for second day highlights.
Here are a few of the many highlights from the third and final day:
Plenary session, "Moving to the Quadruple Aim"
Panelists included Cynda Hylton Rushton, PhD, RN, professor of clinical ethics, Johns Hopkins School of Nursing; Leo Eisenstein, MD, resident in internal medicine, NYU/Bellevue Hospital; Bernadette Lim, MS, founder, Freedom Community Clinic.
On moral exhaustion during pandemic…
"What we've seen are examples of where clinicians do what they do best, they show up to take care of whatever is in front of them, but they've had to do that often without the resources they've needed to do that safely and that matches with their core values as a nurse, physician, or whatever their role is," Dr. Rushton said. "Clinicians have had to deal with allocation issues every single day, how they've allocated their medicines, equipment, their expertise. Trying to decide which patient, which family was going to be able to have their time and attention, at a time when there were shortages in all manner of resources.
"All of these things have converged with a moral suffering that is quite profound."
On organized labor for physicians…
"Some argue that the labor organizing model does not quite fit for physicians, because any attempt to improve our working conditions risks taking away attention or resources from patient care. The extreme example people point to is a strike," Dr. Eisenstein said. "Withholding labor by way of strike is an absolute last resort, an extremely rare occurrence that does not reflect the bulk of how unions exert power.
"Decades of union organizing by nurses, teachers, and other healthcare workers have successfully advocated for their rights of work without compromising the safety or education of those they care for and teach," Dr. Eisenstein said. "Medicine, as a workforce, has a great deal to learn from other caretakers who organize. Most importantly, the unique position of being a caretaker can be a strength. If we collapse this false tension between our wellbeing and that of our patients, we can start to fight for both at the same time, in the same breath. This approach has been described as bargaining for the common good."
On whole person healing and the future of medicine…
"The medical system doesn't see people as the whole person. Right now, the biomedical model of our Western medical system is focused on physical ailments of people. They say, for example, if you are Black, if you are brown, you are automatically at risk for diabetes and hypertension. The reality is that Black and brown bodies are not inherently diseased," Lim said.
"Healing is not just physical. It's about emotional, spiritual, and physical wholeness, and seeing everyone as being part of this bigger picture."
Beyond Flexner Town Hall closing session
Panelists included Kim B. Perry, DDS, MSCS, FACD, associate vice president of university strategic partnerships; Art Kaufman, MD; Vincent Guilamo-Ramos, PhD, MPH, LCSW, RN, ANP-BC, PMHNP-BC, AAHIVS, FAAN; and Emily MacDonald, RN, BSN. Moderated by Toyese Oyeyemi, executive director, Beyond Flexner Alliance.
On key takeaways from the Beyond Flexner event…
"I cannot overstate the importance of community and I think that one of the areas that struck me was how do we broaden this community of Beyond Flexner? How do we broaden our understanding of health professional education, who that includes, and what those disciplines are? How do we bring in community health workers and different perspectives on medicine and health? Also just how are we creating spaces to learn from our global counterparts as the Beyond Flexner movement grows," MacDonald said.
"When we talk about diversity, equity and inclusion, we are always talking about the health professionals. The traditional health team, which means those who have degrees on the wall. But what I started to hear in the discussion, one presenter spoke about those without degrees, who hardly make a living wage. Who better represents the ethnic, racial, linguistic, and socioeconomic diversity of our patients, clients, and communities? She was talking about medical assistants, but I could add community health workers and food servers. And that has to be a future focus of Beyond Flexner as we expand," Dr. Kaufman said.
On the diversity of this year's Beyond Flexner event…
"I've been at every Beyond Flexner annual conference and I am on the board. I've got to say this is the best ethnic, racial, diversity participant group I have ever seen at any of our conferences. This is incredible. I remember at an early board meeting, I wondered why are we so doctor-centric? That's not true anymore. I've never seen so many diverse participants at a conference. I mean we've got everybody here, it's terrific," Dr. Kaufman said.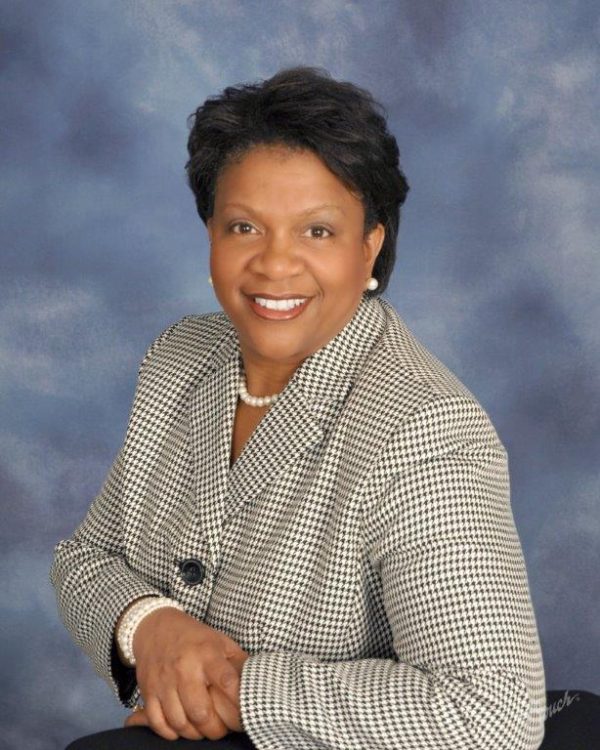 "As a dentist and a researcher, one key takeaway was around COVID-19 and how the health disparities that we knew already existed in these vulnerable populations caused them to be so impacted by COVID-19. And we learned about those folks that had out-of-control diabetes, hypertension, obesity, and these were the people who ended up in the hospital. We know that they were susceptible to end up on the ventilator and eventually succumb to this disease. Often we talk about how can we reduce disparities? I think we need to be a little more intentional and begin to try to get rid of them because parts of our vulnerable populations were really impacted by that," Dr. Perry said.
On taking interventions to where they are actually needed…
"I've been volunteering at Corbin's Legacy COVID-19 vaccine POD, which is literally located inside an underserved community. I can tell you Mrs. Jones is coming across the street. They are coming in wheelchairs, they are coming in their walkers because we have taken the need to their communities. And I think that is another type of way, particularly around the social determinants of health, we have to go to where the needs are," Dr. Perry said.
Closing keynote address
Presented by Christina Rosenthal, DDS, MPH. Moderated by Kim B. Perry, DDS, MSCS, FACD, associate vice president of university strategic partnerships.
On creating a pipeline mentorship program…
"There are similar programs in the U.S. and I could have let the fear of the multitude of them stop me from taking action. After all, a lot of people are addressing the concern of achieving more diversity in their program.
"When deciding to create "Determined to Be a Doctor Someday," I didn't need empirical research to know there was a need. I had done enough anecdotal research in my own life. There were no doctors living in my neighborhood. And even when I get to the profession of dentistry, and now, I often walk into rooms and spaces and I am the only Black in the room or only one of the few Blacks in the room," Dr. Rosenthal said.
On Fitzhugh Mullan, MD, PhD, founder of Beyond Flexner Alliance…
"He was an advocate for me, and he was an advocate for all of you. Like Dr. Mullan, we all have a job to do. And even in the face of fear, adversity, the threat of backlash or even discrimination, or even when we feel that we have a deficiency in the resources to accomplish a task, we must move forward anyway. We must do it afraid. I challenge you to move beyond your fears and speak up boldly for your cause," Dr. Rosenthal said.
On the importance of having faculty and mentors that represent the students…
"Having a mentor that looks like you, that shares cultural experiences is very important because we all have insecurities in some form, we all don't want the feeling of judgment or misrepresentation. To have someone who has a parallel or similar experience gives a level of comfort and allows you to let your guard down and to really be who you are. So, having a mentor who mirrors your background, and it doesn't really have to just be race or ethnicity, but your background, is very significant to our journeys," Dr. Rosenthal said.