Healthy kids
Posted: July 11, 2018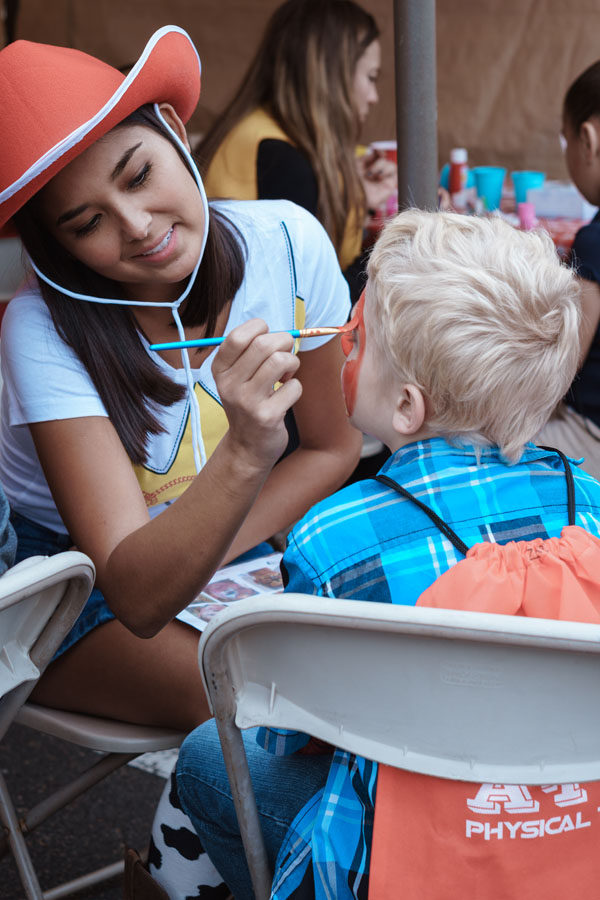 Rachel Lederman, D1, and 600 other volunteers participate in the annual GKAS event.
ATSU-ASDOH holds annual Give Kids A Smile event
ATSU-ASDOH hosted its 13th annual Give Kids A Smile (GKAS) event on the Arizona campus in February. In partnership with the Arizona Dental Foundation, more than 250 uninsured children ages 6-12 received free dental care. Students, faculty, alumni, and local dentists volunteered to provide cleanings, fillings, sealants, and extractions.
In addition to providing dental care and reinforcing healthy habits, the event featured activities including carnival games and face painting. Many dental students dressed as superheroes and fictional characters to help put kids at ease as they received care.
"I have volunteered as a provider every year post graduation from ATSU-ASDOH," says Brodie Cook, DMD, '15. "As long as there are kids in need, I will be continuing to contribute to GKAS in any manner that I am needed!"