Healthy blend
Posted: October 29, 2018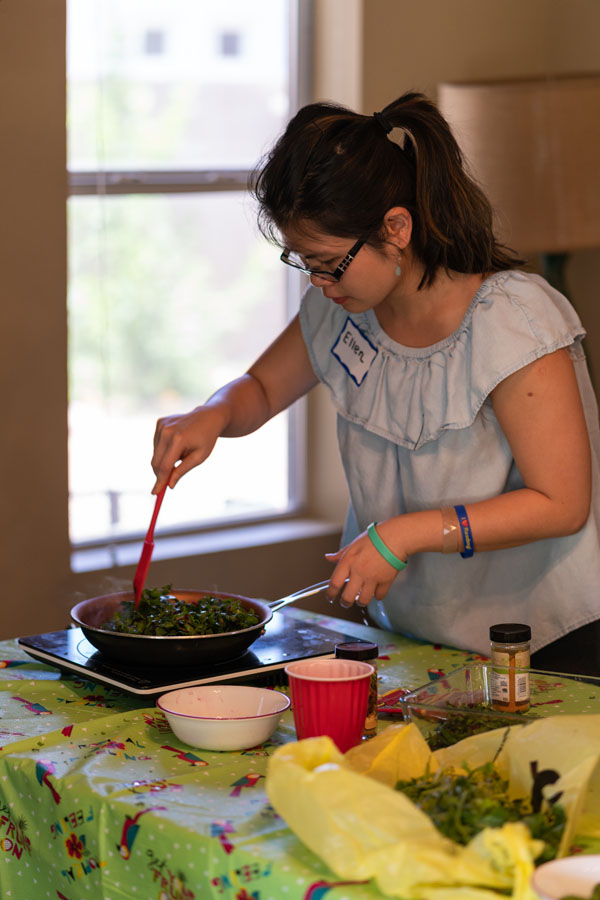 Ellen Tran, OMS II, helps prepare a healthy meal.
ATSU-SOMA holds first culinary medicine workshop
As part of its Osteopathic Wellness Lifestyle (OWL) program, ATSU-SOMA held its first culinary medicine workshop Tuesday, June 5, on the Mesa, Arizona, campus. Student participants learned to blend culinary arts with researched-based medical science to treat and prevent many chronic diseases.
"It has made me more aware of the effects diet has on health," says Benjamin Jiao, OMS II. "I plan to apply this knowledge by incorporating more detailed nutritional advice into treatment plans where appropriate."
In addition to nutrition, the OWL program covers many topics in lifestyle medicine such as exercise, sleep, and stress management. It addresses the overwhelming rates of physician depression and lifestyle imbalance, while promoting wellness and self-care. Students are encouraged to approach patients with an emphasis on wellness, rather than disease.