Hawaii ATSU-SOMA students hold backpack and food drive for underserved children
Posted: November 8, 2017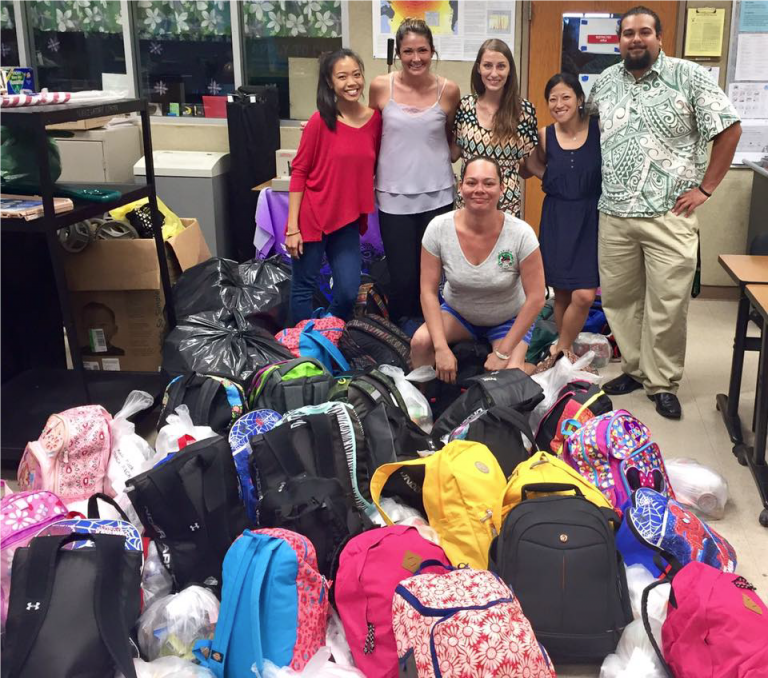 As part of A.T. Still University's School of Osteopathic Medicine in Arizona's (ATSU-SOMA) Sigma Sigma Pi and Gold Humanism Honors Society's second annual service week, students working at a community health center in Hawaii held a backpack and food drive for local children in need.
ATSU-SOMA students spent time at Waianae Coast Comprehensive Health Center to fill backpacks with food for children experiencing homelessness, ensuring the kids would have nutritious meals over spring break. These children rely on the National School Lunch Program, and may be hungry during time away from school.
ATSU-SOMA students met with program organizers to pack breakfasts, lunches, and dinners based on USDA MyPlate recommendations and a menu approved by a dietician. A local farmer's market supported the project by donating gift cards for produce.
In total, the project served 48 children in pre-kindergarten through 12th grade.