Google Scholar access to ATSU library resources
Posted: May 14, 2021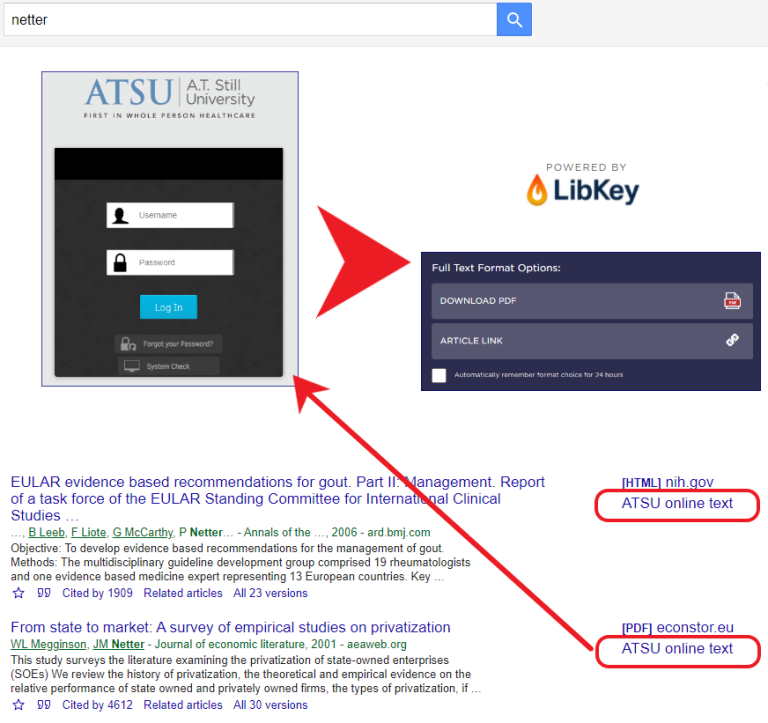 After several backend linking updates, it's now possible for remote users to add the library to their Google Scholar settings. For best results, we recommend using Chrome browsers on laptops and desktop computers while current students, faculty, and staff are signed in to the ATSU Portal. Want to try jumping right in to searching?  Try the linked options below or visit our new Google Scholar & ATSU guide for complete steps, links, and troubleshooting tips to get Google Scholar results connected to our ATSU Library resources.
Quick access test: Google Scholar search link with institutional ID
FAQs
"Who should these links work for?"
Currently enrolled students, faculty, & staff
"What about preceptors and alumni?"
These groups have access to different resources, but we don't expect these link options to function for preceptors and alumni yet. Further investigation and testing is on-going. There's a poll on the linked guide where you can indicate your feedback on this issue by voting anonymously about this topic.
Still have questions? Please visit the Google Scholar & ATSU guide for more information!