Get Game Ready grant awarded to ATSU-ASHS alumna
Posted: March 30, 2021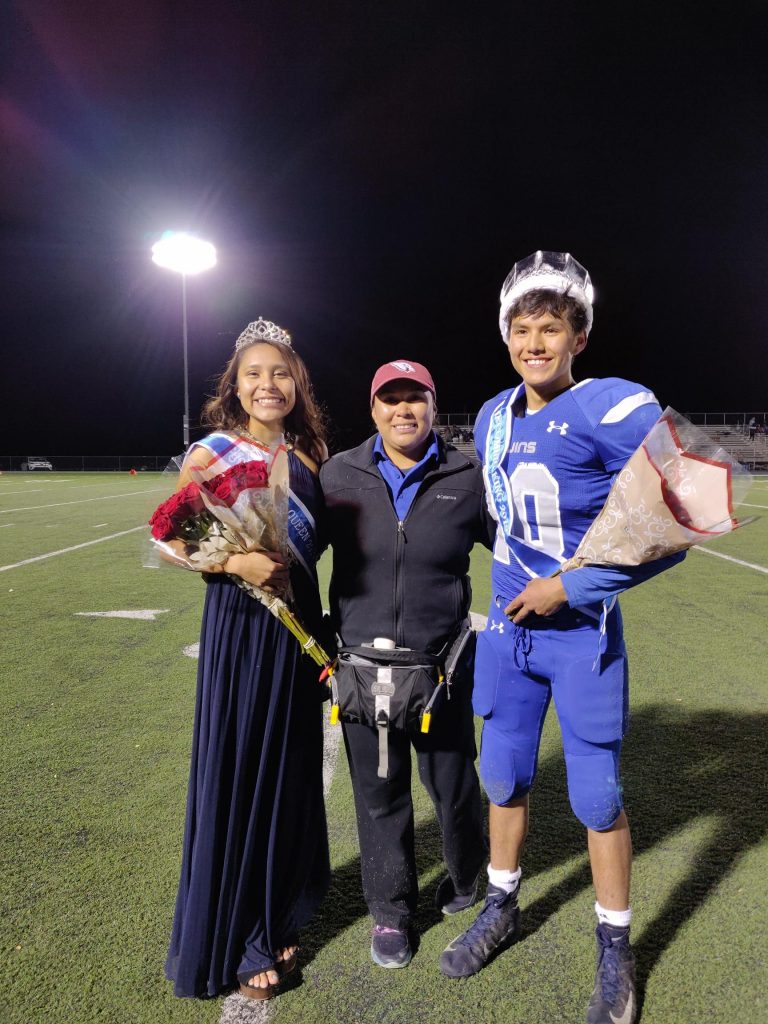 A.T. Still University-Arizona School of Health Sciences' (ATSU-ASHS) alumna Alyssa Fredericks, AT, '09, recently received the Get Game Ready grant from The Shaquille O'Neal Foundation. The grant was developed as an opportunity for Title I schools to help their student athletes "Get Game Ready" after being faced with the abrupt cancellation of school sports due to the Covid-19 pandemic.
"The Shaq Foundation offered the grant to provide low-income schools the opportunity to let their athletes participate in sports again," Fredericks said. "The cost of personal protective equipment (PPE) required for sports to continue would be huge and not factored into our current budget."
In order to be considered for the Get Game Ready grant, Fredericks submitted a detailed outline of what types of PPE would be necessary to meet the Arizona Interscholastic Association (AIA) recommended guidelines for returning to athletic activity.
"With the current AIA mandates, all students are required to have masks, temperature checks, and we need to have increased sanitation stations," Fredericks said. "We need things like different types of air filters, thermometers, and it takes a lot of money to get those things."
Hopi Junior Senior High School, where Fredericks is a part-time athletic trainer (AT), was the only school in Arizona to be awarded the Get Game Ready grant and was awarded the full amount of $20,000.
Despite not having school sports since March 2020, Fredericks has been busy keeping her students active in sports medicine and being an advocate for the AT profession.
"I am still doing my sports medicine club with the high school students. When I was able to go to campus at one point, I grabbed as much tape and pre-wrap as I could, then I created a lot of taping videos," Fredericks said. "I did drop-offs to all their homes, that way they could still practice and participate. I have been doing a lot of guest speakers for my students on Zoom, with a range of topics from different healthcare professionals."
Fredericks joined forces with a colleague she met at a previous Arizona Athletic Trainers' Association (AZATA) winter symposium to start the Native AT group. The group now has over 20 American Indian members from across the country who work together to advocate and promote the AT profession. The Native AT group was recently featured on a podcast episode of The Sports Medicine Broadcast, advocating to bring ATs to schools on reservations. Native AT has recently become a part of a research project with the University of West Florida, where opportunities of ATs on the reservation is being looked at closely.
"I've been collecting data during my time at the high school. Every evaluation, tape, ice bag, for the last three years, I have all that data," Fredericks said. "Now as part of that research group, we are going to put a value to that, and note the unique aspects out here on the reservation."
ATs are considered essential to healthcare and can provide additional support to offset some of the financial burdens of traditional medicine. Fredericks strives to fill a gap in research literature, where American Indians are seldom represented.
"Students primarily go to Indian Health Services and there is an assumption that they don't pay for the services. However, we all know that any time you ride in an ambulance or go to the emergency room (ER), there is a cost associated with that," Fredericks said. "We are looking at things like, if a parent has to take time off work to take the student to the ER, how much does that cost? If you get referred to Flagstaff or Phoenix, which are both hours away, how much is spent on food, room, and board?"
After growing up in the same community where she now teaches, Fredericks said she understands the importance of offering extracurricular activities, such as athletics and sports medicine club. She is concerned about pandemic fatigue for her students, so she is determined to be a constant in their lives and continues to provide ways for students to stay engaged while physically distanced.
"Recording the videos and continuing to do things with my sports medicine club, I figure that's the best way I can try and keep my students engaged and give them ideas for training they can do on their own," Fredericks said.
Click here to email the Native AT group for more information about joining the group.