Friday Night Live: ATSU-ASDOH hosts talent show
Posted: December 20, 2013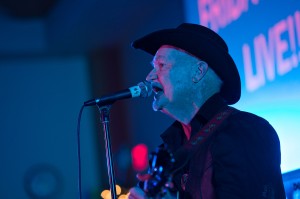 A.T. Still University's Arizona School of Dentistry & Oral Health (ATSU-ASDOH) Arizona Student Dentistry Association (ASDA) hosted their 4th Annual Charity Talent show on Friday, Dec. 13, 2013. Participants included students, faculty and staff from ATSU-ASDOH as well as from the other schools on campus. Ticket sales from the show benefited the Child Crisis Center.
The winners of the Class Act category were a group of 30 D2 students for their act "Bring It". Ryan Takeda, D4, was the Talent Show winner with his version of "Merry Christmas, Happy Holidays" by N*Sync.
ATSU faculty members, Drs. Dillenberg, Bell, Cottam, Motahari, and Payne, served as judges for the event. View photos from this year's Friday Night Live on Facebook!