ATSU Founder's Day – Arizona Campus
Posted: August 29, 2014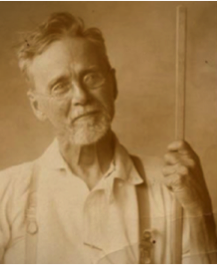 Friday, October 24, 2014 What does fall mean to you? Beyond the busy days of studying and working, fall is a season ripe with traditions. Among the most notable is A.T. Still University's Founder's Day, this year being celebrated on Friday, Oct. 24 from 4-7 pm on ATSU's Mesa, Arizona campus. We come together to honor the legacy of founder Dr. A.T. Still and our rich history of leadership in both healthcare education and correlated research. Since the first memorial service honoring A.T. Still was conducted 95 years ago, ceremonies have been held each year so all of us – students, alumni, faculty, staff, administration, families — can gather to honor our founding father, renew old ties, make new acquaintances, and celebrate A.T. Still University's growth to preeminence as the multidisciplinary healthcare educator. Festivities include an outdoor fair complete with food, fun, and interactive activities promoting fitness. Special presentations also are being planned. Everyone is invited, so be sure to mark your calendar. Highlights include:
Rock Climbing Wall (staff included)
Single Station Bungee Trampoline (staff included)
360 Degree Obstacle Course (Adrenaline Rush)
Bungee Run
Joust
24′ Super Slide
18′ Slide
(2) 15 X 15 Bounce Houses
Sno Cone Machine w/ supplies for 400 (not including ice)
Cotton Candy Machine w/ supplies for 400
Popcorn Machine w/ supplies for 400
Straight A Café truck
Burgers Amore
Queso Good trucks
Spirits Tent (21+ only)
Wine tasting (21+ only)
History of Founder's Day On December 12, 1919, a memorial service was held to honor Dr. Andrew Taylor Still, who had passed away on December 12, 1917. The presidents of all the classes met with Dr. George Still to plan the event, a brief ceremony in the assembly hall and a floral wreath placed on the statue of A. T. Still. It was decided then that a similar ceremony would be held each year to honor the founder of the school, and that was the beginning of Founder's Day.