Fall 2018 update from the university librarian
Posted: November 20, 2018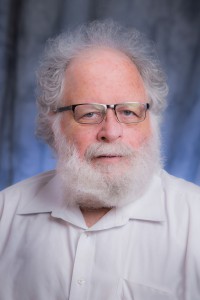 It is with mixed feelings that I discuss the retirement of Jean Sidwell, MALS, as manager of the A.T. Still Memorial Library Missouri branch at the end of the year. I am sad as Jean has been a partner since 2011 when the two campus-specific libraries were combined into a single University library. As the new university librarian charged with turning two separate libraries located a day's travel apart into one true cutting-edge library, having a good partner in the library I was not based in was very important. With Jean in Missouri, I knew that the branch was being well-managed and that I had a partner as we worked toward a common vision. Her then-25-years in our library meant that she and her commitment to A.T. Still University (ATSU) were well-known on the Missouri campus, making her a good spokesperson for the library as we worked to use new technologies to move the library from paper-based to digital-based.
While I am sad that she is leaving, I am pleased that she will be able to transition into retirement with the satisfaction of a job well done. I know that her husband, David, has been wanting her to retire for several years, and that they are looking forward to this new phase of their life together.  I want to publicly thank Jean for her support and let her know that I appreciate her contributions to ATSU.
For our Missouri campus, please mark your calendars: the library is planning an open house on Dec. 11 to give everyone a chance to say goodbye and wish her luck after 32 years' service to the University.
by Mike Kronenfeld, MLS, MBA, AHIP, FMLA, university librarian