Faculty news
Posted: June 21, 2013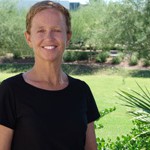 Norman Gevitz, PhD, has been named the University's new senior vice president – academic affairs, effective July 2013. "Dr. Gevitz will be joining ATSU at a pivotal time in our history," said ATSU President Craig M. Phelps, DO, '84. "He brings tremendous depth and strength in all the right areas. He has had a distinguished career in health sciences teaching and scholarship, a long and proven track record of securing and sustaining funding, and years of outstanding academic leadership. Also, in true ATSU fashion, Dr. Gevitz has a deep and abiding commitment to community service." Dr. Gevitz served as an educator, researcher, and leader for more than 30 years in both private and public institutions. He comes to ATSU from the New York Institute of Technology – College of Osteopathic Medicine where he served as professor of history and sociology of medicine and director of the Academic Medicine Scholars Program.
Prior to his time in New York, Dr. Gevitz served 12 years as chair of the department of social medicine at Ohio University Heritage College of Osteopathic Medicine. He held various academic administrative positions, including co-director of the undergraduate rehabilitation counseling degree program at the Illinois Institute of Technology and director of the medical humanities program at University of Illinois at Chicago College of Medicine. Dr. Gevitz is the author of The DOs: Osteopathic Medicine in America, and he has extensively published results of his research in peer-reviewed journals focusing on the history and future of osteopathic medicine and the history of dentistry, pharmacy, and medical ethics. In addition, Dr. Gevitz has been involved in numerous grants, both public and private, including funding for research, health science training programs, and community service projects since 1983. For the last 15 years, he has served as faculty for the nationally known Health Policy Fellowship and more recently as associate director of the program. "As the chief academic officer for the University, Dr. Gevitz will continue to strengthen ATSU's growing academic programs and our unwavering commitment to excellence in all we do," Dr. Phelps continued. "I am abundantly confident Dr. Gevitz is prepared for this critically important leadership role, and I look forward to working with him in implementing ATSU's strategic plan, including key initiatives of interprofessional education, a center for teaching and learning excellence, and diversity." Missouri Gov. Jay Nixon appointed Christopher Halliday, DDS, MPH, to serve on the board for the Missouri Higher Education Loan Authority. Dr. Halliday is a dental surgeon and dean of ATSU's Missouri School of Dentistry & Oral Health. He has also served as chief of staff for the U.S. surgeon general and chief dental officer for the U.S. Public Health Service. Dr. Halliday's term on the loan authority board ends Oct. 22, 2013. Jason Haxton, MA, director, Museum of Osteopathic Medicine, and wife Lori Haxton, MA, vice president, student affairs, attended the Hollywood premiere of "The Possession" starring Jeffrey Dean Morgan and Kyra Sedgwick and produced by Sam Raimi (director of "Spider- Man"). The August 2012 film was inspired by "The Dibbuk Box," a book authored by Jason (Truman State University Press, 2011). An artifact personally owned by Jason, the box is believed to hold supernatural powers that adversely affect those who possess it. Jason's book also inspired a one-hour episode of "Paranormal Witness" on Syfy. ATSU President Craig M. Phelps, DO, '84, and wife Stacy also attended the premiere.
Together, Lori Haxton, MA, vice president, student affairs; Ron Gaber, EdS, dean emeritus of students and vice president emeritus of student affairs; and Francis M. "Bucky" Walter, MA, KCOM dean of students (1961- 86), represent nearly 75 years of Student Affairs leadership. David Koenecke, DC, MEd, assumed the role of assistant vice president for admissions on the Missouri campus. He is responsible for the staff and duties of the residential and online Admissions programs for both campuses. Since 2006, Dr. Koenecke worked with residential and online Admissions on the Arizona campus and most recently served as assistant dean for academic progress for ASDOH. Richard LaBaere, DO, is associate dean of postgraduate training/ OPTI academic officer. Dr. LaBaere works solely on existing osteopathic graduate medical education programs and expansion to meet the continuing growth of the profession. Nathan Lefthand, BA, is project coordinator for the National Center for American Indian Health Professions. Lefthand will provide many services for ATSU staff and students with a focus on traditional events and activities. Lefthand is a member of the Navajo nation and a skilled artisan. He earned his master's degree in archeology and spent many years working with governmental organizations on cultural archeological digs to help locate and preserve indigenous and national heritage.
Beth Poppre, MEd, was promoted to associate vice president for student affairs. Poppre joined ATSU seven years ago and has been integral in universitizing Student Affairs and developing its impact on the Arizona campus. Poppre directly supervises Learning Resources, Student Wellness programs, and Student Affairs – Arizona. She is also an advisor to the University Student Association and Student Government Association – Arizona campus. Tabitha Sawyer, AB, coordinator, clinical education affairs, was nominated for Kirksville's 5 Under 40 Award, given by Kirksville Young Professionals (KVYP). This is the second year KVYP has recognized professionals under age 40 for demonstrating professional growth and development in their career, as well as dedication to the community.
ASDOH
Julio Birman, MEd, is assistant dean for academic success and director of ASDOH admissions. Birman came to ATSU from the Art Institute of Phoenix. He earned his MS from Universidad de Buenos Aires and a MEd from University of Phoenix. He has more than 22 years' international experience in post-secondary instruction/training. Birman holds degrees in English, digital media, communications, and adult education. Khanh Chu, DDS, assistant professor and clinical care director, received the ATSU Above and Beyond Humanitarian Award. The award is given to an ATSU employee or student who demonstrates special caring, compassion, or support for another person or group. Dr. Chu was nominated by Hemali Rajyaguru, D3. Elizabeth Curran, DT, CDT, assistant professor, director of dental laboratory technology, received the 2012 American College of Prosthodontists (ACP) Dental Technician Leadership Award at ACP's 42nd Annual Session, held Oct. 31-Nov. 3, 2012, in Baltimore, Md. The award is presented to an individual who has demonstrated outstanding service to the prosthodontic community and has made contributions to the dental laboratory profession and the discipline of prosthodontics. Jack Dillenberg, DDS, MPH, dean, was named East Valley Man of the Year by East Valley Fresh Start. The nonprofit organization highlights two people each year who have made a
difference in the lives of East Valley women. Dr. Dillenberg was honored in November 2012 during "A Night of Heroes." In February, Dr. Dillenberg also was elected board chair for the Center for Oral Health (COH) in California. Founded in 1985, COH is a nonprofit organization dedicated to promoting public oral health and has offices in Northern and Southern California. In March, Dr. Dillenberg accepted the Outstanding Educational Program Award from the Association for Prevention Teaching and Research. The award honors an innovative program, department, or academic institution that advances prevention and public health education and furthers students' interest in population health. Michelle Gross-Panico, DHSc, MA, RDH, associate director, dentistry in the community, earned a DHSc degree with an emphasis in global health from Nova Southeastern University on Aug. 25, 2012. Dr. Gross-Panico also presented "Alternative Practice to Meet Needs and Offer Career Opportunities" to a national audience at the American Dental Hygienists' Association Center for Lifelong Learning 89th Annual Session in June 2012. Ann Spolarich, PhD, RDH, adjunct professor, hosted Dr. Gross-Panico's presentation session. Germaine Hendon, MS, is associate director of education. Prior to joining ATSU, Hendon was executive assistant to the CEO and director of presidential affairs at Gesu School in Philadelphia, Pa. She helped launch community outreach efforts, which included developing a formal mentoring and volunteer service program.She also conducted independent research on education laws, policies and resources, and their effects on program services. Jae Hyun Park, DMD, MSD, MS, PhD, director, Postgraduate Orthodontic program, was appointed as an editorial board member of World Journal of Stomatology (WJS). WJS is a bimonthly peer-reviewed, online, open-access journal supported by an editorial board consisting of 60 experts in dentistry from 22 countries. He was also appointed an editor for Edorium Journal of Dentistry. This journal covers clinical studies and experimental research in dentistry and related disciplines, including operative dentistry, biomaterials, periodontics, prosthodontics, pediatric dentistry, restorative dentistry, oral and maxillofacial surgery, and oral pathology. Dr. Park published "Palatal bone thickness compared with cone-beam computed tomography in adolescents and adults for mini-implant placement" in the American Journal of Orthodontics and Dentofacial Orthopedics (AJO-DO). The article was selected to be on the cover page of the August 2012 issue and was a collaborative effort with co-author Yoon-Ah Kook, DDS, PhD, professor and chair, orthodontics, Seoul St. Mary's Hospital, The Catholic University of Korea, Seoul, Korea. Dr. Park was also published in Dentistry Today with his article "Impacted maxillary canines: diagnosis and management," co-authored by Thian Srisurapol and Kiyoshi Tai, and in AJO-DO with "Severe facial asymmetry and unilateral lingual crossbite treated with orthodontics and two-jaw surgery: 5-year followup," co-authored by Kiyoshi Tai, Kazuhisa Ikeda, Akiyoshi Nishiyama and Yasumori Sato. Klud Razoky, BDS, is the new assistant dean, pre-clinical education. George Blue Spruce Jr., DDS, MPH, assistant dean for American Indian affairs and assistant professor, was selected as an honorary commander at Luke Air Force Base (AFB) in Glendale, Ariz., at a ceremony and reception held Oct. 26, 2012. The honorary commanders program provides community, business, and civic leaders with first-hand exposure to the mission and heritage of airmen at Luke AFB and Luke's F-16 training mission. The program also allows military commanders and their units to learn more about the community in which they live. Yvette Thornton, BS, RDH, coordinator, dentistry in the community, is Maricopa County Oral Health Leaders Advocates and Resources' (MOLAR) March 2012 Member of the Month. Thornton has been active in MOLAR since 2011. Janet Woldt, PhD, associate dean and assistant professor, co-authored an article published in the December 2012 issue of Journal of Dental Education. The article, "Implementation of portfolio assessment of student competence in two dental school populations," describes the process and procedures involved in the implementation of portfolio assessment at ASDOH and the University of Alabama at Birmingham School of Dentistry.
ASHS
Jeffrey Alexander, PhD, associate professor, Interdisciplinary Health Sciences-Doctor of Health Sciences program, received the 2012 ASHS Scholar of the Year Award for demonstrating excellence in his scholarly activities, including publications, presentations, and grant activity. He was presented with the award on Dec. 10, 2012, at the faculty assembly meeting.
Ann Lee Burch, PT, MS, MPH, EdD, vice dean and associate professor, was recognized as a distinguished fellow for the Research Group on Disparities in Health at Columbia University, Teachers College on March 16. Dr. Burch and two students presented a study on cultural competence and physical therapy schools across the nation. Patricia Dabrowski, AuD, joined the faculty as associate professor and clinical coordinator, audiology. Dr. Dabrowski has been a faculty member at Salus University in Pennsylvania since 2004. She taught numerous courses and served as externship coordinator, clinical director of the Pennsylvania Ear Institute, and preceptor and mentor for AuD students. Randy D. Danielsen, PhD, PA-C, DFAAPA, dean, received the University of Utah's Patron of the Profession award for his "unwavering dedication and service to the physician assistant profession" by its PA program, a division of the Department of Family & Preventive Medicine, School of Medicine. The award has only been given six times in its 40-year history. Dr. Danielsen was the commencement speaker for the University of Utah's PA program in 2012. Lesley Gilmer, PhD, is acting director of human anatomy, interdisciplinary health sciences. Dr. Gilmer has been with ATSU since 2012 and served as assistant professor of human anatomy. Dr. Gilmer has a PhD in anatomy and neurobiology from the University of Kentucky, where he also completed a post-doc in traumatic brain injury. Dana Kernan, PT, DPT, ATC, MTC, was named assistant professor, physical therapy. As academic coordinator of clinical education, she will assist in the delivery of the DPT clinical internships and will teach in the residential DPT program. Dr. Kernan has clinical experience in orthopaedics and geriatric rehabilitation. She is certified in manual therapy, has interdisciplinary experience as a dual licensed PT/ATC, and previously served as a clinical instructor for the DPT program before joining full-time.
Barbara Maxwell, PT, DPT, is interim director of interprofessional education and collaboration, academic affairs. Her primary responsibility is to champion interprofessional education and collaboration within the School and to foster such collaboration among all schools at the University, as well as with external organizations. Patricia Johnson Miner, DHSc, MSN, RN, PNP-BC, '11, adjunct faculty, Doctor of Health Sciences program, was published in the July 2012 issue of Advance for NPs & PAs. She conducted a literature review of studies on melatonin use for insomnia in children with ADHD. Dr. Miner is a nurse practitioner at Rockford Health System in Rockford, Ill. Eric L. Sauers, PhD, ATC, FNATA, professor and chair, interdisciplinary health sciences, was appointed to the Commission on Accreditation of Athletic Training Education (CAATE). CAATE is the agency responsible for the accreditation of professional(entry-level) and post-professional athletic training educational degree programs and residency programs. His initial three-year term extends to July 30, 2015.
Albert "Bert" F. Simon, DHSc, PA, PA program chair, received a recognition award from SOMA on Nov. 13, 2012, for his leadership and service. SOMA Dean Kay Kalousek, DO, presented Dr. Simon with the award. Dr. Simon has been with the University since 2005. Wayne Smith, PT, DPT, SCS, CMT, ATC, associate professor, PT program, is certified by the American Registry for Diagnostic Medical Sonography, the premier credentialing organization for sonography professionals. He also was awarded the Registered in Musculoskeletal™ sonography credential. Dr. Smith currently practices at the Andrews Clinic in Pensacola, Fla. He also is a consultant for a national ultrasound corporation, provides regular continuing education instruction on musculo-skeletal ultrasound imaging, and serves on the Imaging Curriculum Task Force for the American Physical Therapy Association.
KCOM
In December 2012, a group of 24 medical professionals, including six SOMA students and one KCOM student went on a week-long medical mission trip to Chacraseca, Nicaragua, where they saw approximately 800 patients. The mission was a collaborative effort with JustHope International and DOCARE. ATSU Board Member Stanley E. Grogg, DO, FACOP, FAAP, '71, served as medical director and his wife, Barbara Grogg, APRN, C-NP, as clinic director. Additionally, Kevin Marberry, MD, associate professor and chair, orthopaedics, KCOM, and two other healthcare providers participated, along with osteopathic medical students from Oklahoma State University and Michigan State University.
Research on a fossil skeleton coauthored by Peter Kondrashov, PhD, chair, anatomy, was published in the Journal of Vertebrae and Paleontology in September 2012. The article, "A nearly complete skeleton of Ernanodon from Mongolia: morphofunctional analysis," was also the publication's cover story. Neil Sargentini, PhD, professor and chair, microbiology/immunology, presented "Upregulation of genes involved in DNA doublestrand break repair in X-irradiated escherichia coli" at the 112th General Meeting of the American Society for Microbiology, held June 16-19, 2012, in San Francisco. Co-authors were Deshala Castille, MS, '12, OMS II; Deborah Hudman, MS, research associate; and Vineet Singh, PhD, professor, microbiology/immunology. Patrica Sexton, DHEd, '08, is associate dean, curriculum. Dr. Sexton works closely with faculty and the curriculum committee in overseeing and developing thepredoctoral curriculum, years one through four. Dr. Sexton joined KCOM in 1988 and most recently served as associate professor, family medicine. She is a National Academy of Osteopathic Medical Educators fellow and American Osteopathic Association Health Policy fellow.
Vineet Singh, PhD, professor, microbiology/immunology presented "Beyond foldase and holdase: an insight of the significance of DnaK heat shock system in staphylococcus aureus" at the 112th General Meeting of the American Society for Microbiology, held June 16-19, 2012, in San Francisco. Co-authors were Michael Syring, BS; Anchal Singh, PhD, research associate; and Trintje Johansson, MS, '12. Tim Tucker, MSPH, director, Learning Resources, received ATSU's Above and Beyond Humanitarian Award. Tucker was nominated by Neha Valeja, OMS IV, for helping students both on and off the clock.
SHM
Don Altman, DDS, DHSc, MPH, MBA, MA, professor and chair for public health at SHM and director for public health and research at ASDOH, assumed the role of interim dean. Dr. Altman joined ATSU in 2006 to develop and implement the public health certificate program at ASDOH, the MPH – Dental Emphasis program, as well as the dual degree program offered to ASDOH students. He helped ATSU receive initial accreditation from the Council on Dental Accreditation for a Dental Public Health Residency program housed at SHM and he is working on the Council on Education in Public Health accreditation for the MPH program. Dr. Altman earned his DDS from the University of Texas Dental Branch (1983); MPH from the University of Texas School of Public Health (1989), becoming board certified in dental public health (1999); MBA from the University of Phoenix (2002); MA in bioethics from Midwestern University (2004); and DHSc from ASHS (2012). Prior to joining ATSU, Dr. Altman worked for the city of Houston, the state of Texas, the state of Arizona and Principal Financial Group. His public health experience includes serving as president of the Arizona State Board Dental Examiners,president of the Arizona Public Health Association; a volunteer with Health Volunteers Overseas (Cambodia and Vietnam); director of the National Oral Health Leadership Institute; and a consumer representative to the Dental Products Panel for the Food and Drug Administration. He was also appointed as a director to the American Board of Dental Public Health in 2012. Instructional designers Andy Kottwitz and Elsie Rudd, BSE, MA, presented "Course Creation at ATSU-School of Health Management: Transforming a Static Syllabus into a Dynamic Learning Experience" at the Missouri Distance Learning Association annual conference in St. Louis on July 26-27, 2012.
Letha Williams, PhD, is program chair, health administration and public health. Since 2010, Dr. Williams served as a faculty member for SHM in health administration. Before joining ATSU, she served as department chair for the accelerated business programs at Baker College in Michigan and adjunct professor at Davenport University and Trident University International. Dr. Williams has 11 years of higher education experience in both teaching and administrative roles. Her professional experience includes more than 30 years in leadership positions in healthcare organizations, including the American Red Cross, and hospitals, long-term care facilities, and a home care agency. Dr. Williams holds a PhD in organization and management with a focus in leadership and maintains a reasearch interest in leadership ethics. She also holds a master's degree in public administration with a healthcare emphasis from the University of Michigan and a bachelor's degree in journalism from Oakland University.
Sondra Sanford, MSW, is a career services and data management associate. Sanford is a social worker with a clinical and administrative background in community mental health services, substance abuse treatment, and prevention. She joined ATSU in 2009, working at KCOM as the sponsored projects coordinator for an NIH R-25 grant for evidenced-based medicine. In 2010, she transitioned to her most recent role as a senior executive assistant to ATSU's vice presidents for planning and assessment, general counsel, and academic affairs. Sanford is also an ATSU student, pursuing her DHSc degree with an emphasis in organizational behavior and leadership. She earned her master's degree from University of Missouri – Columbia and her bachelor's degree from William Woods University.
SOMA
The Journal of the American Osteopathic Association selected Joy H. Lewis, DO, PhD, FACP, assistant professor, family and community medicine and director, post-graduate education, to its editorial board. Her role includes peer reviewing manuscripts and mentoring prospective authors. Lise McCoy, MTESL, joined the faculty development office. Her duties include management the delivery of faculty training workshops, supporting the development of innovative faculty development models, assembling writings on curriculum, disseminating articles on instructional best practices, observing classroom activities, assisting or leading educational research, assessment and quality assurance activities, and processing CME for major workshops and retreats. McCoy will also continue coordinating projects on the Simulations Game Team and managing the schemes archive and library in Equella. Gregory McQueen, PhD, senior executive associate dean, published a study entitled "Why Women Make Better Directors," in the International Journal of Business Governance and Ethics. The study, co-authored by Chris Bart, professor of strategic management at the DeGroote School of Business at McMaster University, found that women's abilities to make fair decisions when competing interests are at stake make them better corporate leaders. Dr. McQueen holds faculty appointments at DeGroote School of Business, McMaster University, as well as The Directors College and the Niagara Institute.