Faculty named AACOM fellows
Posted: March 6, 2014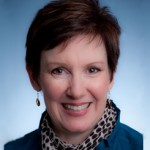 Patricia Sexton, DHEd
The American Association of Colleges of Osteopathic Medicine announced the 2014-2019 fellows for its National Academy of Osteopathic Medical Educators (NAOME). NAOME fellows are inducted into the Academy each year to serve a five-year term.
A.T. Still University's Kirksville College of Osteopathic Medicine faculty members Neal Chamberlain, PhD, associate professor, microbiology/immunology, and Patricia Sexton, DHEd, associate dean of curriculum, were inducted.
As fellows, inductees function as leaders and mentors for academic scholarship and excellence within the osteopathic medical education community.