Evidence-based instruction: We can help you
Posted: February 24, 2022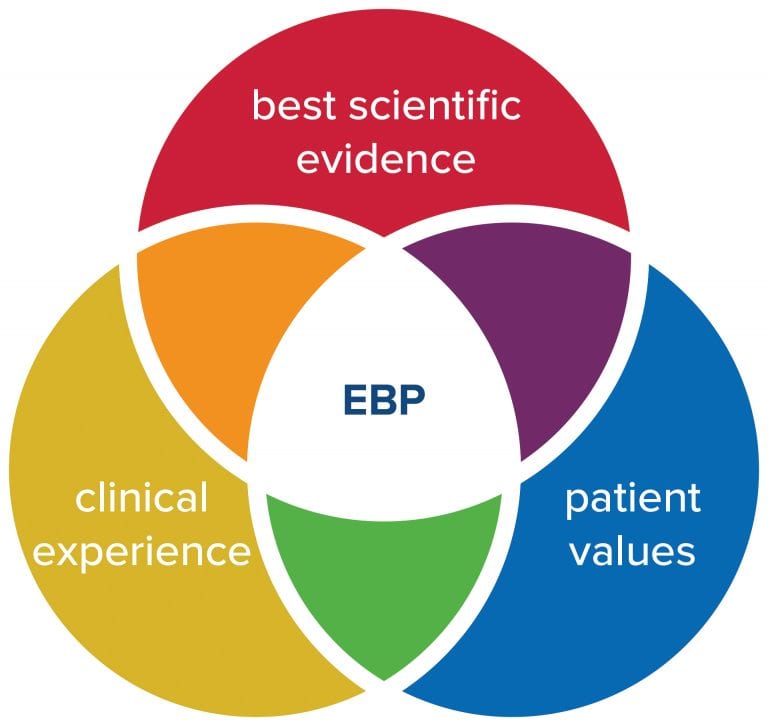 Evidence-based practices (EBP) are key to our students' success and your own clinical and research goals as faculty. As liaisons to your programs, librarians are here to support you and your students both in and out of the classroom.
Proficiency in evidence-based practice promotes life-long learning skills, informs practitioners in methods to obtain the best current and strongest evidence, substantiates clinical decision making, and ensures the incorporation of patient values.
We tailor our approach to your needs. We have created online asynchronous modules for several A.T. Still University-College of Graduate Health Sciences (ATSU-CGHS) programs, we help teach credit-bearing sessions in both ATSU-Arizona School of Dentistry & Oral Health and ATSU-Missouri School of Dentistry & Oral Health, we provide one-on-one sessions for all students, and we present online EBP sessions for several programs on a quarterly, semester, and annual basis. We feel strongly that librarian-led EBP instruction threads should be woven into every year of the tapestry of our student's education. Reach out to us and learn how we can provide tailored EBP instruction for your course, curriculum, and program.
We are also here to offer advanced research support and instruction for faculty and staff.
Currently, Laura Lipke is leading live library training modules (both in person and via Zoom) on the best practices of library research in a seven-part modular format. Her content is also available asynchronously. The planned sessions for March, April, and May are
March 30: Plagiarism & citation
April 6: PICO & Advanced search
April 13: PubMed & MeSH
April 20: Levels of Evidence & Critical Appraisal
April 27: Literature reviews & Citation Managers
May 11: Research Gaps & how to find supporting evidence
May 18: Are you smarter than a librarian?
Please add contact libaz@atsu.edu, libmo@atsu.edu, or visit guides.atsu.edu/librarytrainingmodules for more info.