Equipping faculty to deliver care to special needs population
Posted: July 14, 2023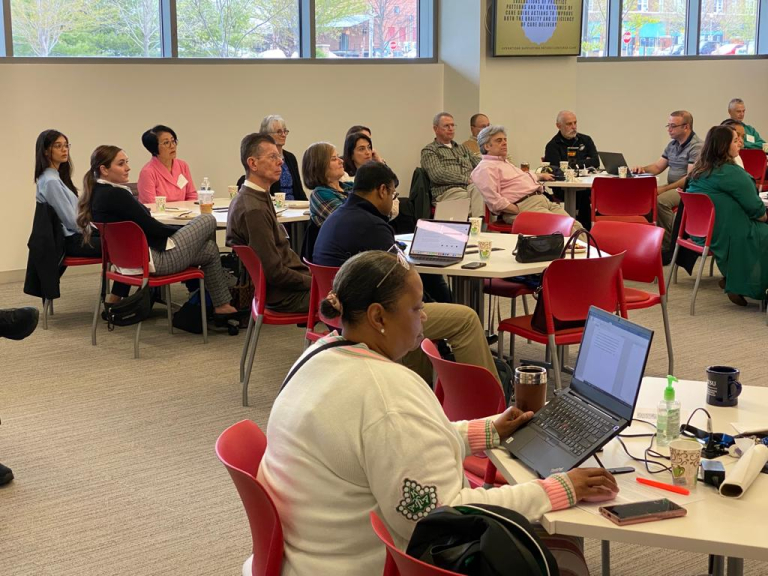 Corresponding author: Adekugbe Olayinka, DMD, MSC, MPH, clinical assistant professor, public health dentist
In dentistry, training and retraining of service providers is vital for service delivery. ATSU-MOSDOH, through its biannual faculty advancement programs, enhances the capacity of its staff members to deliver up-to-date dental services.
This year's spring workshop on special care dentistry comes when ATSU-MOSDOH seeks to deliver qualitative services to medically complex individuals.
Special needs dentistry, also known as special care dentistry, is a dental specialty that deals with the oral health problems of geriatric patients, patients with intellectual disabilities, and patients with other medical, physical, or psychiatric issues.
Generally, this category of patient often finds it challenging to see a dentist or get a place to call their dental home, primarily because dental providers often lack the requisite skills needed to deliver care to this population of interest.
Thirty-nine faculty members participated in the one-day session. The training, which included a didactic presentation and focus discussion, provided a platform to cross-pollinate ideas.
The workshop taught faculty members how to manage special needs populations in dental settings. It also provided a forum to discuss the challenges of managing medically complex persons.
According to Ashkay Vij, BDS, ACT, associate professor, course director of the specialty care and esthetic dentistry, "The training was particularly insightful, primarily because it provided an opportunity to learn some fundamentals of special care dentistry."
ATSU-MOSDOH will continue working with donors and affiliate partners to institutionalize modalities of training the dental workforce on managing special needs patients.
—
This project, "Addressing Social Determinants of Health and the Oral Health Needs of Vulnerable Populations: A Transformative Approach to Predoctoral Dental Education," is supported by the Health Resources & Services Administration (HRSA) of the U.S. Department of Health and Human Services (HHS) as part of an award totaling $299,456 with 0% financed with non-governmental sources. The contents are those of the author(s) and do not necessarily represent the official views of, nor an endorsement by, HRSA, HHS, or the U.S. Government. For more information, please visit HRSA.gov.