Educational innovation
Posted: October 29, 2018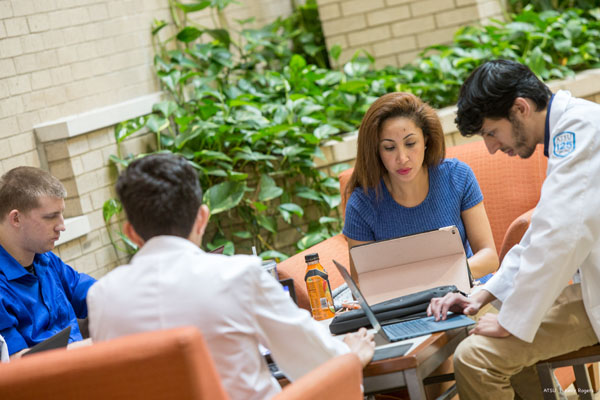 ATSU-KCOM students work in small groups on the Kirksville, Missouri, campus.
Universities must evolve to meet the changing needs of students and society. Growth and progress stem from new and creative ideas. At ATSU, innovative ideas are a core element of our mission and lead to important advances in research, teaching, and learning.
In this issue of Still Magazine, we take a closer look at how innovation is transforming ATSU's curricula and how it is benefitting students and faculty. In addition, the family of Natalie Beissel, DO, MS, '16, shares her story while promoting domestic violence awareness and education. You will also learn about the renovation to the Thompson Campus Center, a new program from ATSU's Area Health Education Center, and the 2018 Missouri Mission of Mercy dental clinic.
ATSU's progress and accomplishments are a direct result of dedicated alumni, faculty, staff, and students. Thank you for your inventive ideas and unwavering commitment as we continue to advance the University.