Dr. Shantinath abstracts accepted to international conferences
Posted: April 15, 2014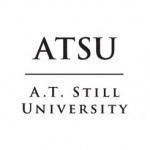 Congratulations to S.D. Shantinath, DDS, MPH, PhD, associate professor, ATSU College of Graduate Health Studies and Arizona School of Dentistry & Oral Health. She recently had two abstracts accepted for presentation.
Vaccines against violence and cost-effective distribution systems will be presented at the 19th International Conference and Summit on Violence, Abuse and Trauma, Sept. 7, 2014, in San Diego, Calif.
Dr. Shantinath will also be presenting at the 5th American Dental Education Association International Women's Leadership Conference in Barcelona, Spain, Sept. 14-16, 2014.Her presentation, Women's literacy as a social determinant of health and a precursor of oral health literacy: a theory and research based invitation to women dentists to "think outside the box and work outside the mouth", is scheduled for Tuesday, Sept. 16, 1:30-3:30 p.m.
In addition to these accomplishments, Dr. Shantinath was notified that she passed the public health certifying examination administered by the National Board of Public Health Examiners.