Dr. Schwartz receives UNECOM Pioneer of Osteopathic Medicine Award
Posted: July 18, 2017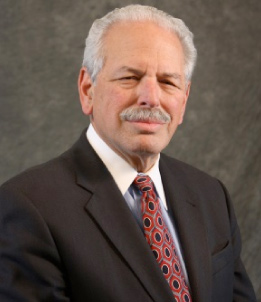 Frederic Schwartz, DO, FACOFP, '69, senior advisor to the dean at A.T. Still University's School of Osteopathic Medicine in Arizona (ATSU-SOMA), recently received the Pioneer of Osteopathic Medicine Medal from University of New England College of Osteopathic Medicine (UNECOM). Recipients of the award "exemplify the tireless dedication and bold pioneering spirit of the profession's founder," A.T. Still, DO. It is the highest honor bestowed by UNECOM.
Dr. Schwartz was integral in founding UNECOM. On May 20, he spoke to the 2017 graduating class about the importance of the osteopathic approach.
"It was a great honor to receive this award," says Dr. Schwartz. "Our work forming and building the University of New England and its college of osteopathic medicine resulted in a strong university that changes lives for the better. One feels the same optimism and drive to serve ATSU-SOMA."
Congratulations to Dr. Schwartz!