Dr. Robert Trombly appointed new dean of ATSU-ASDOH
Posted: February 24, 2017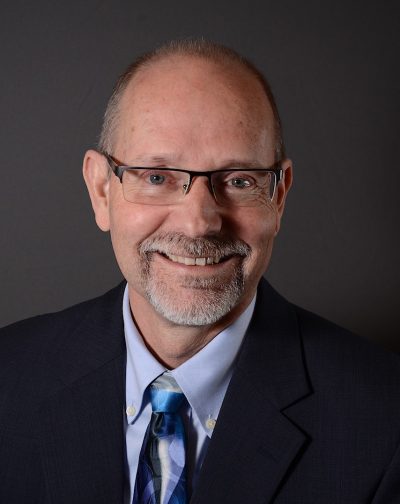 A.T. Still University-Arizona School of Dentistry & Oral Health (ATSU-ASDOH) announced the appointment of Robert M. Trombly, DDS, JD, as dean, effective July 1, 2017. Dr. Trombly succeeds inaugural dean, Jack Dillenberg, DDS, MPH.
Dr. Trombly joined ATSU-ASDOH in 2015 as associate dean of clinical affairs. In this role, he demonstrated a command of current issues in dental education, as well as an affinity for innovation. He has also shown a commitment to ATSU-ASDOH's mission to provide dental care for the underserved.
"ATSU welcomes Dr. Trombly in his new role as dean," said ATSU President Craig Phelps, DO, '84. "We look forward to Dr. Trombly continuing and expanding the wonderful educational and clinical accomplishments of our students, faculty, and staff."
Dr. Trombly received his dental degree from University of Michigan in 1984 and earned a juris doctorate from University of Denver School of Law in 1991. His impressive career has included leadership roles at University of Colorado School of Dental Medicine, Western University of Health Sciences College of Dental Medicine, and University of Detroit Mercy School of Dentistry. His numerous honors and awards include election to the Pierre Fauchard Academy, as well as fellowships in the International College of Dentists and the American College of Dentists. He has served in leadership roles for the American Dental Education Association and worked as a consultant for the Commission on Dental Accreditation.
"ATSU-ASDOH is a very special place for students, staff, and faculty. Our admissions process identifies and attracts talented students who truly have the passion to be the heart of our profession," said Dr. Trombly. "Dean Dillenberg has assembled an incredible group of dedicated and compassionate individuals who will continue to be innovators in dental education. I am excited to see what we can achieve together in the coming years for our students, patients, and the profession."