Dr. Patel named ADA 10 under 10
Posted: November 7, 2019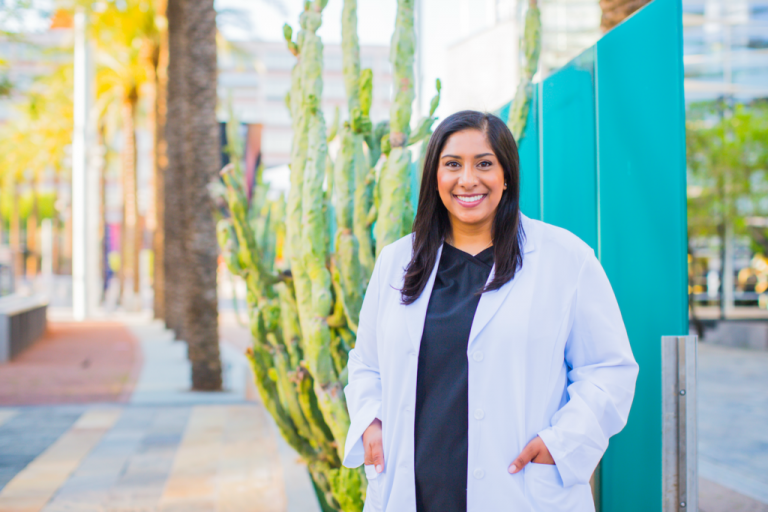 Onika Patel, DMD, FAGD, MPH, adjunct professor, A.T. Still University's Arizona School of Dentistry & Oral Health (ATSU-ASDOH), was named to the American Dental Association's (ADA) "10 under 10" list.
The list, developed by the ADA New Dentist Committee in 2017, honors a wide range of influences in dentistry: science, research, education, practice excellence, philanthropy, leadership, and advocacy. Dr. Patel was selected for her advocacy.
Dr. Patel graduated from dental school in 2014, and in the years since graduating, has "become a force to be reckoned with and a fierce advocate for the profession," according to ADA. Dr. Patel has testified at Arizona's dentist lobby day for the last handful of years on topics including a tax on medical devices, against dental therapists, and for access to dentistry and benefits for pregnant women.
"I found things happening in dentistry interesting: it would affect me, and if I wasn't out there trying to make a difference and do something, who was going to do it? That's why I like to be involved," she said.
"As a new dentist, it's painful to be paying dues when you have loans but at the end of the day, I'm involved because that's where I can single-handedly make change or if I don't like something I can do something about it," she continued.
Dr. Patel is involved in ATSU-ASDOH's Give Kids a Smile event.
Dr. Patel and the other nine inductees on the 2019 list were presented their awards in September at ADA's FDI World Dental Federation event in San Francisco.