Dr. Park elected as ABO Director
Posted: June 16, 2017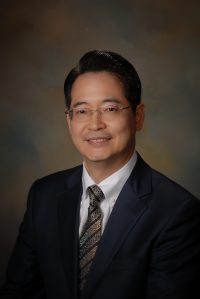 Jae Hyun Park, DMD, PhD, MSD, MS, professor and chair of the postgraduate orthodontic program at A.T. Still University's Arizona School of Dentistry & Oral Health (ATSU-ASDOH) has been named one of eight directors of the American Board of Orthodontics (ABO). Dr. Park's term as a director of ABO lasts eight years, culminating in his role as President of the Board beginning in May 2024.
"I have been working as chair of the Postgraduate Orthodontic Program at A.T. Still University for almost 10 years now and feel blessed to have had the privilege of educating the next generation of orthodontists," Dr. Park said. "The mission of the ABO is to elevate the quality of orthodontic care for the public by promoting excellence through certification, education, and professional collaboration. This mission is more important than ever. I will work diligently as an ABO director on the behalf of the PCSO, and will provide and maintain an advanced orthodontic standard of care to the public."
The American Association of Orthodontists (AAO) House of Delegates elected Dr. Park to this position. The ABO is the only orthodontic specialty board recognized by the American Dental Association.