Dr. Park presents to standing-room-only crowd at AAO annual session
Posted: May 2, 2017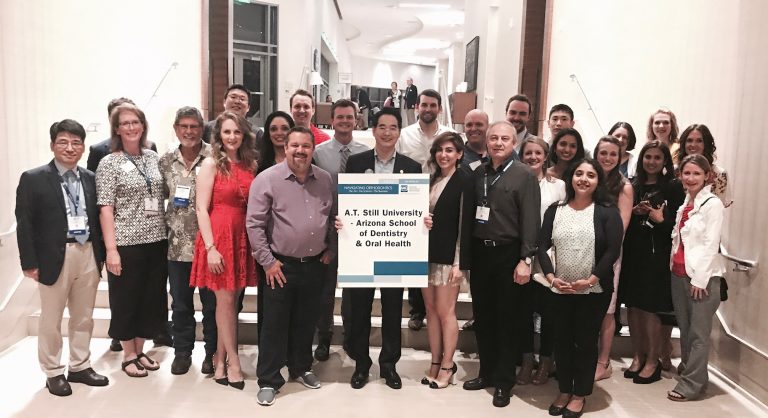 More than 18,000 people attended the American Association of Orthodontists (AAO) 2017 annual session in San Diego. Jae Hyun Park, DMD, PhD, MSD, MS, professor and chair of the postgraduate orthodontic program at A.T. Still University's Arizona School of Dentistry & Oral Health, has presented at the event for six consecutive years.
As in years past, Dr. Park's audience spilled into an overflow room, while he presented to a standing-room-only crowd. His lecture was entitled, "Key Factors in Molar Upright and Protraction with TADs." He also served as a moderator for the morning session, "Anchorage Modalities."
Since 2008, Dr. Park has published more than 150 articles in peer-reviewed orthodontic and dental journals, authored two books, and contributed 13 book chapters. Currently, he is editor-in-chief of the Pacific Coast Society of Orthodontists Bulletin, as well as an active member of the Northern California Edward H. Angle Society of Orthodontists.