Dr. Morgan shares expertise at Aspen Ideas Festival
Posted: July 6, 2017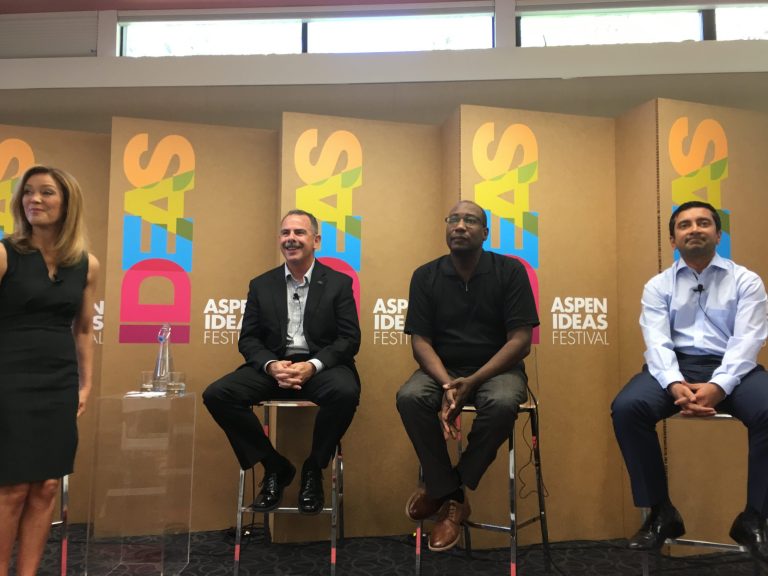 Dean of A.T. Still University's School of Osteopathic Medicine in Arizona (ATSU-SOMA), Jeffrey Morgan, DO, MA, FACOI, CS, recently attended the Aspen Ideas Festival at the invitation of the American Osteopathic Association. The Aspen Ideas Festival, hosted by the Aspen Institute, is an annual gathering designed to bring together leaders from a variety of fields to engage in thoughtful discussion on the most impactful issues shaping modern life. By creating opportunities for discussion and collaboration, the festival inspires action and catalyzes change.
Dr. Morgan participated in a panel discussion at the event, entitled "Reimagining Physician Training and Partnerships to Create Healthier Communities." He highlighted ATSU-SOMA's unique partnership with the National Association of Community Health Centers, as well as the School's innovative work in community-oriented primary care. Jay Bhatt, DO, chief medical officer and president of Health Research and Educational Trust of the American Hospital Association, and Joe Wilkins, senior vice president and chief transformation officer of Atlantic Health System rounded out the panel.
"The experience was everything it promised to be, and set the stage for even greater collaboration between ATSU-SOMA and other innovative, forward-thinking healthcare experts," says Dr. Morgan.