Dr. McLeod named to MomsTEAM Institute Board of Advisors
Posted: February 11, 2014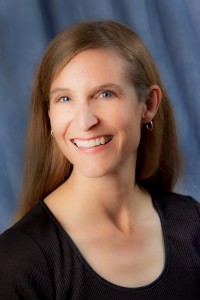 Dr. McLeod
Tamara Valovich McLeod, PhD, ATC, FNATA, director, ATSU athletic training program, has been named to the newly formed Board of Advisors for MomsTEAM Institute.
MomsTEAM Institute, a Massachusetts non-profit corporation has a fourteen-year mission of providing comprehensive, well-researched information to youth sports parents, coaches, athletic trainers, and other health care professionals about all aspects of the youth sports experience.
The Board of Advisors will include representatives from the national governing bodies of all major team sports, equipment manufacturers, and top experts on a wide variety of youth sports health, safety, coaching, parenting and organizational issues, and will work with the Institute to help create and launch an exciting new national youth sports safety certification program called "Smart Teams." Smart Teams will be an ongoing national program that identifies and publicize programs that are working to adopt and implement best practices.
"I am excited about this opportunity and have been a fan of the work that MomsTEAM has done educating and advocating for safety in youth sports for many years," said Dr. McLeod. "Several of our athletic training publications in pediatric concussion have been highlighted by the MomsTEAM staff on their website, and they have been very appreciative of the research efforts of the ATSU athletic training faculty. I look forward to working with them and the other advisory board members to advance education, advocacy, and research in the area of youth sports safety."