Dr. Maxwell named chair of the National Academy of Practice in Physical Therapy
Posted: April 29, 2014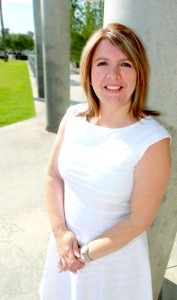 Barbara Maxwell, PT, DPT, '06, MSc, Cert THE, FNAP, professor and A.T. Still University (ATSU) director of interprofessional education and collaboration, has been named as the inaugural chair of the newly established National Academy of Practice in Physical Therapy (NAPPT) under the National Academies of Practice (NAP). She was also inducted as a Distinguished Scholar and Fellow of the Academy during the Annual Forum of the NAP on April 4-6 in Washington, DC.
NAP is a non-profit organization founded in 1981 to advise governmental bodies on the United States healthcare system. Distinguished practitioners and scholars are elected by their peers from 10 different health professions to join the only interprofessional group of healthcare practitioners and scholars dedicated to supporting affordable, accessible, coordinated quality healthcare for all. Membership currently includes five categories: Distinguished Practitioners, Distinguished Scholars, Distinguished Public Policy Fellows, Associate Members and Members Emeriti.
The purpose of the NAPPT is to promote the mission and purpose of the NAP, to support and encourage the ongoing evolution of the physical therapy profession, interprofessional partnerships, and the practice of physical therapy, with a rehabilitative emphasis.
"I am truly honored to be inducted into and to have been named inaugural chair of the National Academy of Practice in Physical Therapy," said Dr. Maxwell. "The addition of this new academy within the National Academies of Practice marks a substantial achievement for the physical therapy profession, which brings a long history of interprofessional collaboration, and a focus on rehabilitation to NAP. The founding members of the physical therapy academy are eager to engage as active members of this interprofessional community of healthcare practitioners and scholars dedicated to supporting affordable, accessible, coordinated, quality healthcare for all."