Dr. Marberry receives fellowship abroad
Posted: June 19, 2013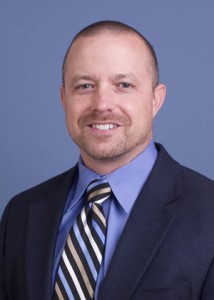 Kevin Marberry, MD, was accepted as one of five recipients of the 2013 International Cartilage Repair Society Travelling Fellowship. Dr. Marberry, an orthopaedic surgeon, serves as associate professor and chair of surgery at A.T. Still University's Kirksville College of Osteopathic Medicine.
Dr. Marberry will spend his scholarship at the Instituto Ortopedico Rizzoli in Bologna, Italy, on Sept. 2-13, 2013. He will work with Elizaveta Kon, MD, and learn about cartilage injuries and new treatments to restore knee function following injury.
The scholarship is funded through a grant by Zimmer Inc.