Dr. Jackson named chair of public health
Posted: October 14, 2013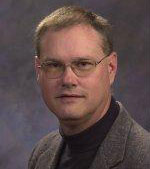 Mike Jackson, PhD, MPH, is professor and chair of public health for A.T. Still University's School of Health Management.
He earned his BS in public health education from Central Michigan University, MPH in health behavior and health education from the University of Michigan School of Public Health, and PhD in community health education from Southern Illinois University.
Prior to joining ATSU, he served as professor of public health and program director for the American Public University System (APUS), where he directed the online programs and faculty and students in associate, bachelor's, and master's degree programs. Previous to that position, he served for nearly five years as dean of APUS' School of Public Service and Health.
Dr. Jackson's other teaching and administration experience includes serving as assistant professor of health sciences at Western Illinois University, state specialist for health education at the University of Missouri Extension, associate professor and vice chair at the University of Oklahoma College of Public Health, associate professor and director of health and exercise science at Truman State University, and associate professor and graduate coordinator at Western Illinois University. He also served as a health educator for a local health department in Michigan, a public health educator for the Illinois Department of Public Health, and executive director for the Hult Health Education Center in Illinois.
Dr. Jackson has a record of accomplishments in research, publishing, grant writing, and project administration. He has been involved in strategic planning and visioning activities and is familiar with university and professional accreditation activities. His topics of interests are health services and the underserved, as well as public health education and training for community health.